The Executive Director of Kabetkache Women Development and Resource Centre, Chief Emem Okon, has called for women inclusion in community governance. She made the call on Monday, July 15, 2021, in Port Harcourt, Rivers State, during a Capacity Building Training on Gender and Social Inclusion for Community Development Committees drawn from Rivers, Imo, Delta, Akwa Ibom and Bayelsa states.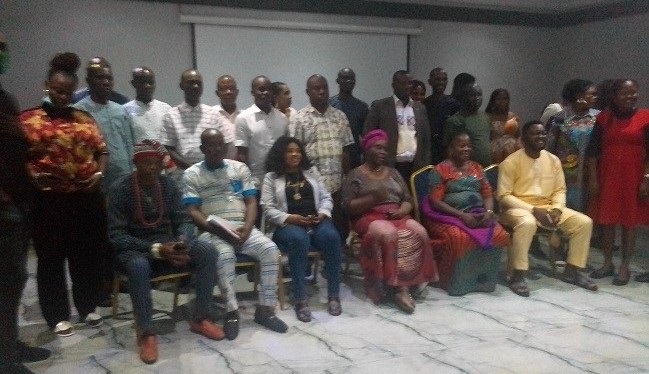 Chief Okon, a development expert, while speaking with journalists, said: "We want to promote effective community leadership. We are engaging with members of the community governance structure to improve inclusive processes, development and governance processes. We reasoned that, obviously, development projects do not impart on every member of the community and that is because they are not part of the processes of identifying projects and also implementation.
"So, even while development projects are going on the communities, community members claim that they have no knowledge of it and they are not impacted by it and that means that they are excluded from the processes."
According to Chief Okon, what they hope to achieve through the training is "engaging community leaders to ensure that there is an inclusive process going on at the community level".
She also explained that they have built the capacity of women to engage with different stakeholders in their communities to ensure that their problems are taken on board when decision making processes are taken by the leaders.
"And we also understand that women always organise in their communities but when they are organising and not targeting at people who have the responsibility and powers to address the issues, then they can organise and not get results. So what we have being doing over the years is building the capacity of women to identify their issues using different tools to identify and also identify duty bearers that have the powers and responsibilities to address those issues and to begin to engage those stakeholders," Chief Okon noted.
Henry Ushie who is the project leader from OXFAM, while also speaking on the forum, said: "The Power of Voices Partnership fair to All ", is about empowering community people to be able to mange or promote transparency and accountability in the management of revenue from the extractives industries particularly in their communities .What we intend to do today is get stakeholders at community level to get to understand the objective of the programme from the very start so that by the time we start implementing the other part, aspect of the programme they are able to understand their roles in community resource, in governance and management and how that translates to essential services to them also at the community level. And how they can participate in their own governance, promoting civic space, promoting transparency in the management of oil resource and also improving on their own livelihood in terms of how revenue translates into budget and projects in their communities."
Speaking earlier Chief Emem Okon had told reporters that part of their strategy is, "we are also looking to the situation where we can promote interaction between the women groups and other vulnerable groups with their community leaders because most times the disadvantaged groups don't have access to their leaders and they don't also know that they have the powers to approach their leaders. And we also understand that the strategies of approaching community leaders' matters in terms of being recognized and being listened to" that according to her is part of empowerment.
"One strategy could work with one stakeholder but might not work with another stakeholder" Chief Okom posited. So when community women and other disadvantaged groups begins to understand this dynamics, then it opens up the space and also opportunities for them to be listened to, that way their issues and problems can be taken on board and can be included in the community, in the design and implementation of community programmes.
In her opening remarks Mrs. Patience Ekong, a programme officer in Kabetkache Women Development and Resource Centre, said: "As community leaders you all have a role to play in the development of your community and women also have a role to play in the development of the community as well?"
Chief Emem Okon also said that the programme was "to promote effective and Gender inclusiveness in the community leadership structure.
At the end of the programme our correspondent spoke to some of the participants.
Ezekiel Ezekiel said: "Many communities are backward because they do not involve women in community leadership".
Another respondent said: "No woman in my community ever contested an election. But today, I am not only a counselor but also the speaker of the legislative Assembly."
Sharing her own experiences Chief Edith Idafe, a community leader for Delta State: "Working with women is helping us a lot, before now my people see women as nothing. That is what made me to start
"It was so bad that when they raise their hand in a meeting nobody recognises them, because their words mean nothing. With that pain in my heart, I started organising women. Where there is job vacancies, they are all given to men, women are let out.
"A girl was eventually made a youth secretary."