The Women Environmental Programme (WEP) on Wednesday, October 12, 2022, called for urgent action to mitigate the continuing impacts of climate change in Nigeria.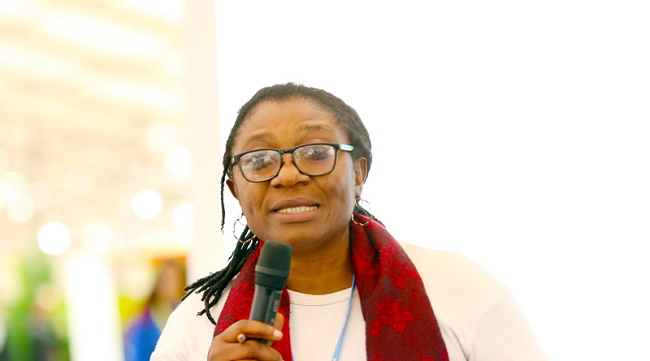 Dr Priscilla Achakpa, Founder and Global Lead, WEP, said in Abuja that this was imperative to ensure sustainable development in the country.
Achakpa, who spoke during the inauguration of African Women and Girls Demand for COP27 coming up in November, said women and girls also needed to have a voice during the conference.
"Ahead of the 27th session of the Conference of the Parties (COP27) to the UNFCCC, the stakeholders are expecting the meeting to deliver some effective matters that will pave way to the vulnerable countries.
"As the impacts of climate change continue to take a toll on vulnerable continents across the world, urgent actions are needed to reverse this trend, to pave the way for sustainable development.
"Therefore, we expected COP27 to deliver a funding mechanism for losses and damages associated with climate change impacts.
"We expect strong support for smallholder food producers, especially our women and youths, including people with disabilities.
"Our reason for the support is because the smallholders farmers produce around a third of the world`s food, unfortunately climate change has negatively impacted the farmers," she added.
Achakpa said that the meeting should prioritise agro-ecology and other nature-based solutions in tackling the climate crisis, as well as redeeming pledges to climate funds.
She said that the COP27 scheduled to hold in Egypt should provide more space for women and youth to participate in national and global climate change processes.
Achakpa observed that only 10 per cent of heads of COP delegations were women in 2009, 13 per cent in 2021, 9 per cent in 2015 and 26 per cent in 2017.
"Therefore, promotion of participation of all population groups in global and national climate change processes is crucial.
"We expect the promotion of this participant of all groups from COP27 because the percentage of women across all national delegations needs to increase.
"Women participation tends to be highest in delegations from developed countries than in Africa and Asia," she said.
Achakpa said that women and youth in the country and Africa have bigger expectations beyond COP27.
She said that the WEP would engage the Federal Government to support effective implementation of its demands and programmes, after the COP27.
The founder said that the objective of WEP was to improve social, economic, environmental and cultural well-being of people through infrastructural development.
By Vivian Emoni