According to the body, the environmental activist's conviction is a judicial harassment and violation of freedom of expression in Cameroon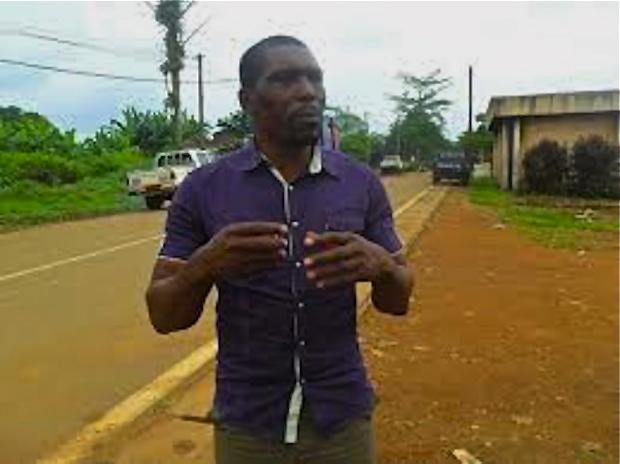 Greenpeace Africa is alarmed by the judicial harassment against a prominent environmental activist and human rights defender. On Thursday, Nasako Besingi was sentenced to pay 344400 FCFA (575 USD) in fines or face one year in prison.
"This is Besingi's second conviction within three months and is a serious attack on freedom of expression and a clear intimidation message for the communities fighting for their land and livelihoods." Said Irene Wabiwa, Senior Campaign Manager for Greenpeace Africa.
Besingi was convicted for unlawful assembly, after a number of court adjournments. The charges pertain to peaceful meetings he organised to protest the plans of agribusiness company Herakles Farms to establish a huge palm oil plantation on forested land near his home village of Mundemba, South West Region.
This judgment is part of a series of court cases against him by the company seeking to silence any voice denouncing this destructive project. Last November, he was found guilty of several charges including defamation and was threatened with three years in jail if he did not pay a huge fine and legal costs. An appeal was filed by his lawyer.
"No matter the threats and the intimidation against me, I will continue my peaceful struggle for the rights of my community who fight for our forests," Said Besingi.
Besingi is the director of the Cameroon SEFE local association based in the city of Mundemba. He has long campaigned against the establishment of a large industrial palm oil plantation in the area by Herakles Farms' local subsidiary SGSOC. The project has been pushed through despite the opposition of local communities and civil society, and the evidence that it will destroy tracts of dense rainforest that are home to endangered wildlife including the chimpanzee.
"These series of convictions are worrying. Without the courage of Besingi and local NGOs such as SEFE, the rights of local communities will continue to be flouted," said Wabiwa. "The Cameroonian government needs to take concrete measures in order to ensure the protection of community rights, the independence of the judiciary and freedom of expression. "