The World Bank has said that Green, Social and Sustainable (GSS) bonds could contribute to Africa's sustainable economy.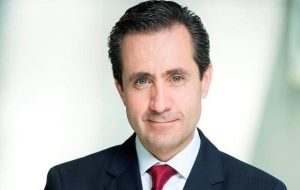 Mr Jorge Calderon, the Vice President and Treasurer, World Bank Treasury, said this at a virtual workshop on GSS Bond Market Development organised by the United Nations Economic Commission for Africa (UNECA).
The workshop was also organised in collaboration with the World Bank and the United Nations.
It aimed to build awareness and explore the potential issuance of GSS bonds in West Africa by sovereign government issuers or subnational entities.
According to europa.pimpco.com, green bonds are devoted to financing new and existing projects or activities with positive environmental impacts.
Meanwhile, a social bond's proceeds must finance or re-finance social projects or activities that achieve positive social outcomes and/or address a social issue.
Also, sustainability bonds are issues where proceeds are used to finance or re-finance a combination of green and social projects or activities.
These bonds can be issued by companies, governments and municipalities, as well as for assets and projects.
Calderon said Africa had great opportunities to tap into massive investor demand for sustainable assets.
"There are many possibilities and Africa is endowed with natural renewable resources with creativity, innovation and the potential to grow in a green and resilient way, of course, building the industries of the future."
The World Bank representative said that green and sustainable bonds as well as new innovative structures could help many countries in the region secure the scale of financing needed for the future.
Also speaking, Dr Hanan Morsy, the Deputy Executive Secretary, ECA, said the continent had the potential to turn its climate change challenges into development and investment opportunities.
Morsy said that Africa had abundant clean energy resources, including its massive share of 40 per cent of solar radiation.
The deputy executive secretary noted that Africa's resources could close its "chronic energy access deficit to industrialise and energise the African Continental Free Trade Area".
"There is an urgent need to unlock financing for investment and energy infrastructure to provide Africans with affordable, reliable and clean energy.
"GSS bonds mean a new frontier for Africa and it can help us build a deeper, resilient and sustainable financing for African countries."
She, however, said the potential for expanding the GSS bonds remained untapped globally.
Mr Jean-Paul Adam, the Director, Climate Change and Natural Resource Management Division, ECA, said it was an opportunity for Africa to upscale large amounts of financing into the sectors that were currently left aside in global investments.
Adam also said that African countries currently represented less than one per cent of global green bond issuances.
"One of the key goals of this workshop is also to identify needs that may be addressed.
"For example, through technical capacity building or through working on project pipelines as an example as to better match potential financing.
"That is available on the global market or even within Africa and match that with projects that are available in Africa.
"Whether through the nationally determined contributions, which are extremely ambitious, or through the improved livelihoods across the continent and ultimately contribute toward Africa's ability to attain a green recovery."
He further noted that the ability to mobilise predictable grant resources and concessional finances would be a key element in dealing with existing challenges.
He, however, pointed out that there was a space to be filled by the private sector and it would be where GSS bonds would play a critical role.
Discussions at the workshop were on the new market trend and practical experience from recent sovereign GSS bond issuers.
Other discussions were on requirements for GSS bond programmes, the benefits and costs associated with issuing different types of GSS bonds, and areas of potential ECA, World Bank and other donor support.
By Temitope Ponle