A niche market in debt raised to fund environmental projects may be set for significant growth and could make a bigger contribution to the trillions of dollars needed to stop the world overheating.The volume of "green bonds" with proceeds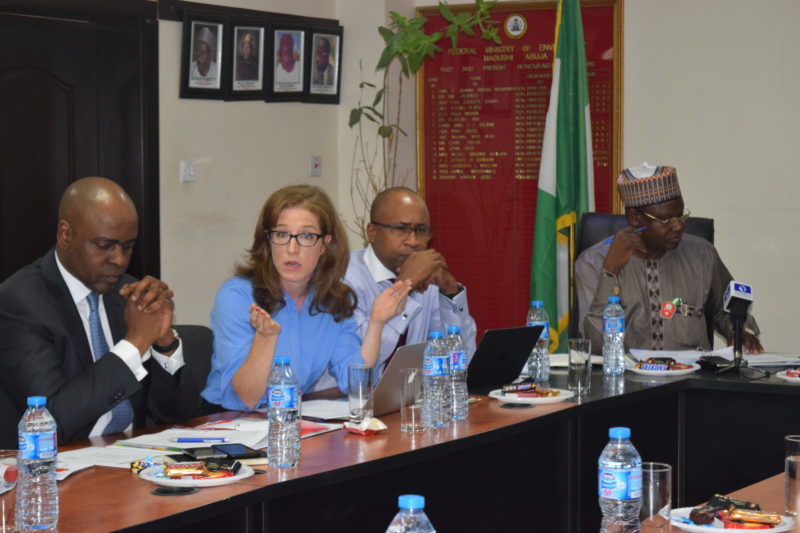 earmarked for investments such as a wind farm or a low carbon transport network nearly doubled in 2016. Sales could accelerate further this year, with France set to become the first G7 country to join the development banks and companies that have already issued this form of financing.
Growth may not maintain last year's blistering pace, industry watchers say, not least because the United States, the country where the most green bonds have originated, is set to be led by Donald Trump, who has sometimes called man-made climate change a hoax.
"The market is on the cusp of breaking into the mainstream," said Nicholas Pfaff, senior director at trade association ICMA.
"To have a major G7 issuer like France commit to doing a large programme is very important … There are some very important players in the U.S. but a lack of momentum there is not going to be fatal for the market."
The green bond market grew by more than $80 billion in 2016 – its best year since its launch in 2007 – to $170 billion, according to Climate Bonds Initiative (CBI), a London-based non-profit that certifies green credentials of bonds.
Even so, outstanding green bonds still account for less than 0.2 percent of the $100 trillion global debt market.
OECD studies suggest annual debt issuance will need to rise to between $620 and $720 billion by 2035 if world leaders are going to meet their 2015 pledge to limit global warming to below 2 degrees Celsius. The studies are based on the average capital mix – equity, loans and bonds – of green projects.
But market watchers say France, host of the 2015 Paris Agreement to combat global warming, could be key to growth.
While Poland was the first country to launch a green bond – selling a 750 million euro bond last month – France aims to launch one by the end of the month.
The government has identified around 10 billion euros of green expenditure so France may become a regular issuer of green bonds. It could also encourage companies, the largest issuers of green debt.
"It would change the market," said Christa Clapp, head of climate finance at the Center for International Climate and Environmental Research in Oslo (CICERO).
"Not only would it bring scale but…it could pave the way to more corporates by showing how to do it."
Morocco, Nigeria, Sweden and Kenya have also signaled they will issue green debt.
HSBC says the pace of growth in green bond issuance will not be sustained in 2017, estimating $90-$120 billion globally which could include up to half a dozen sovereign issuers. Natixis forecasts $140 billion of new bonds.
Yet in the United States – where firms have issued around $30 billion of green bonds – a Trump presidency may push climate change down the policy agenda, discouraging issuance.
Trump has threatened to tear up the Paris Agreement. He has also said he has an open mind and other countries have pledged to restrict greenhouse gas emissions, irrespective of U.S. policies.
However, CBI communications manager Andrew Whiley said there is still plenty of American money to be invested in green debt.
"While the U.S. at one level is going to sour the political atmosphere, there are still many American investors looking for good quality green products," he said.
There are only around $3 billion of dedicated green funds by CBI estimates, including those from BlackRock and Allianz.
But in December 2015, investors representing over $11 trillion of assets under management committed to work to grow a green bond market as part of the Paris actions.
China, which by some estimates already has the largest green bond market in the world, may be able pick up any slack if enthusiasm for the debt wanes in the United States.
China's Bank of Communications holds the record of the biggest green bond issued – a 30 billion yuan ($4.35 billion) two-tranche issue in November 2016.
But China's success lays bare one of the teething problems that have dogged the green bond market. What constitutes green?
The Chinese government's definitions of green bonds, for example, allow funding for clean-power coal stations which would not qualify under other market standards.
Some think that after an explosion in green bonds, the market might have to take a step back to go forward.
In that sense, said Christopher Flensborg, head of sustainable products at Swedish banking group SEB, Trump's victory may even help in the long term because it would clear out the market of issuers that were not truly green.
A United States under Trump "won't be a show-stopper but it will make people think twice, which we think is a good thing," he said. "A lot of people crowding in will withdraw from the market. We think the momentum is going to be lost slightly but the quality is going to be improved massively."
By John Geddie & Alister Doyle, Reuters