Environmentalists have urged governments attending a global wildlife conference in South Africa this month to impose maximum restrictions on the trade of endangered pangolins, a scaly mammal that is the inspiration for two Pokemon characters.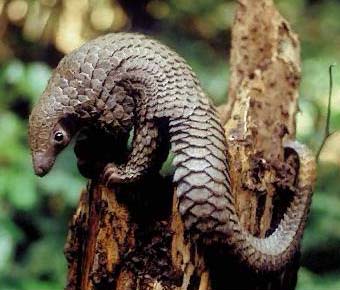 The long-snouted, nocturnal pangolin, the size of a small dog and found in Africa and Southeast Asia, is the world's most illegally trafficked mammal, according to the United Nations Environment Programme (UNEP).
Vietnam is at the center of the trade, said Bui Thi Ha, the deputy director of Education for Nature Vietnam (ENV), an organisation that works to reduce consumer demand for wildlife products.
She said more than 2,600 pangolins had been seized in Vietnam over the last three years, along with more than 30 tonnes of frozen meat and scales.
"Vietnam is both a transit point for pangolin trafficking, as well as a large consumer market. The destination for most of the pangolins is China, but the demand for them is on the rise, especially in the big cities," she told Reuters.
It is unclear how many pangolins are left in the wild.
ENV said pangolins are shipped from Africa to meet demand in Asia, where products made from pangolins are prized for their supposed medicinal value and have led to local numbers falling.
The pangolin trade is already limited under the Convention on International Trade in Endangered Species of Wild Fauna and Flora (CITES). Environmentalists are pressing CITES to increase the trade restrictions to "only in exceptional circumstances" – the highest level of protection.
CITES, an agreement among 183 governments to ensure trade in wild animals and plants does not threaten their survival, will consider the request at the Sept. 24-Oct. 5 meeting in South Africa.
By Ming Nguyen (Reuters)