The Federal Government has put in place skill acquisition and entrepreneurship training, for youths and women to combat desertification and improve livelihood of communities affected by it.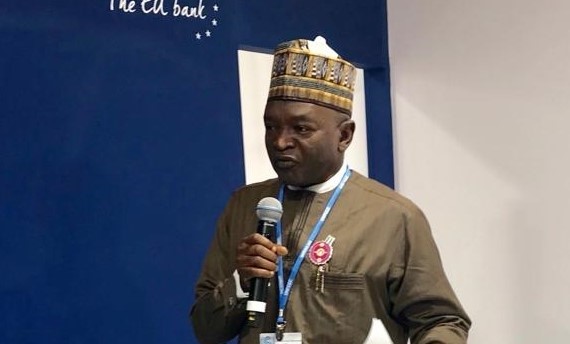 A statement signed by Mrs Pauline Sule, Head ,Press and Public Relations, National Agency for the Great Green Wall (NAGGW) in Abuja on Monday, October 12, 2020 said the programme is being carried out by the agency.
The statement said this became necessary following the devastating effects of desertification and land degradation caused partly by human activities in the country.
It quoted the Minister of Environment, Dr Mohammad Abubakar, who spoke at the flag-off ceremony in Kano, as saying the process of land degradation is driven largely by inappropriate land use and over – exploitation of plants and water resources.
Abubakar said that behavioual change by the people could help revert the structure, hence the need to train the youths and women on various skills.
He said this would help transform unskilled hands into skilful, productive and efficient hands that have mastery of certain vocations.
The Minister said part of the mandate of the NAGGW is to improve the resilience of human and natural system in Sudo-Sahelian region of the country.
Another mandate is, facing challenges of climate change, land degradation, and desertification through sustainable ecosystem management and human capacity.
Abubakar said that it is in this regard that the agency has put in place five skills acquisition centres in Kano, Bauchi, Katsina, Sokoto and Yobe States, to train members of the affected communities in the 11 frontline states.
The 11 states are Adamawa, Bauchi, Borno, Gombe, Yobe, Kano, Katsina, Kebbi, Jigawa, Sokoto and Zamfara.
Dr Bukar Hassan, Director- General (DG), NAGGW, urged the trainees to be attentive and make good utilisation of the training.
Hassan said 90 youths and women from Kano and Jigawa states have been selected for the training in Kano, while plans are in place for the training in the remaining nine states.
He added that each trainee will be given a starter pack to enable him begin the trade immediately without having to seek for initial capital.
The DG urged the beneficiaries to become masters of their own art, generate income, and ensure sustainable livelihood in their communities.
By Okeoghene Akubuike