Minister of Science, Technology and Innovation (STI), Dr Adeleke Mamora, said the Federal Government, through the ministry, would adopt emerging trends in STI application to enhance socioeconomic growth and national development.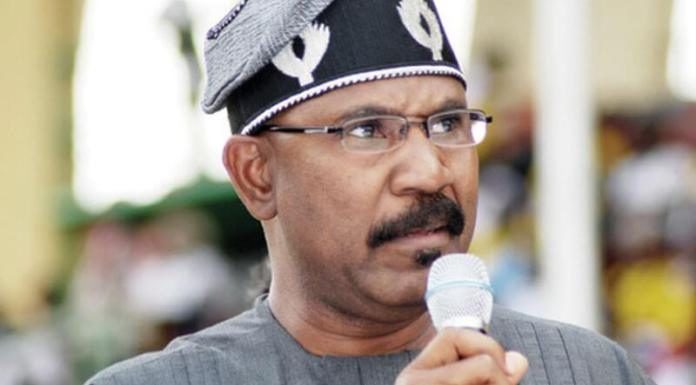 Mamora said this at the ministerial retreat of the ministry in Abuja on Thursday, August 18, 2022.
The minister said the gathering provided an opportunity to brainstorm and fashion out ways of moving Nigeria from a resource-based economy to knowledge and innovation driven.
He said the approval and re-branding of the ministry by adding innovation to it by President Muhammadu Buhari in 2021 had addressed the problem of innovation which was the missing link.
Mamora expressed optimism that the rebranding exercise would in turn promote productivity as well as increase socioeconomic growth and national development.
According to him, the ministry had achieved a lot in the last seven years of Buhari's administration.
"These achievements were made possible as a result of purposeful and quality leadership style provided by President Muhammadu Buhari.
"The president demonstrated this through changing the narratives of hitherto inadequate funding of the ministry to improved budgetary provisions resulting in improved research and development outputs.''
The minister recalled that at the 2021 STI Expo, Buhari, who was represented by Vice-President Yemi Osinbajo, had made several commitments towards making the ministry one of the cardinal components of the economy.
Mamora said the president had directed the ministry to coordinate the collation and authentication of all products and claims by Nigerian scientists, researchers and traditional medicine practitioners.
He said the president had also directed that the authenticated products with efficacies for the treatment of COVID-19 patients should be commercialised and exported to other countries.
The minister said the president had directed that government should provide an enabling environment to support the STI sector that would unlock the enormous potential for the creation of more wealth and employment opportunities.
Mamora further listed other directives of the president regarding the STI sector which had in turn repositioned the ministry for effectiveness.
Emphasising the critical nature and usefulness of the STI sector, he said: "Economic successes at the world stage and industrial leadership of nations and corporate bodies today are driven by STI.''
He said that it was common knowledge that countries with great strides in sustainable economic development could only attain such height through heavy investments in STI.
Mamora said: "STI guarantees continuous productivity growth and potential for inclusive and sustainable industrial development and revolution."
By Sylvester Thompson