The Federal Ministry of Women Affairs on Wednesday, October 26, 2022, reiterated its commitment to economic empowerment of women and combatting climate change in the country.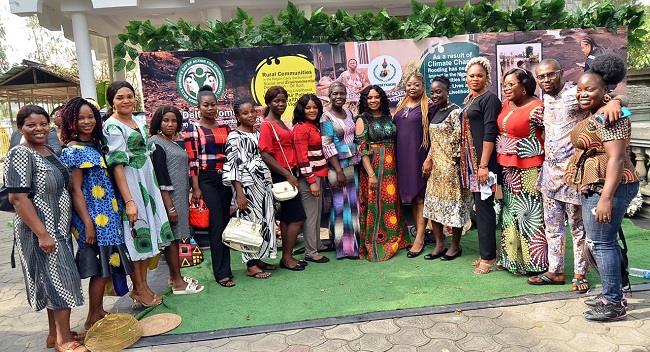 Permanent Secretary of the ministry, Alhaji Aliyu Shehu-Shinkafi made the assertion during the 22nd Regular National Council on Women Affairs' (NCWA) meeting in Abuja.
The theme for the session is "Gender Inclusivity and Women Economic Empowerment: Making the Change Work for Women and Children."
Shehu-Shinkafi said the ministry would continue to implement policies and programmes that would empower women economically to be financially independent and improve the nation's economy.
He also encouraged organisations to partner with the ministry in providing affordable renewable energy, particularly cooking stove for rural dwellers that would tackle the reliance on firewood for cooking.
On the issue of Gender Based Violence (GBV), the permanent secretary said one of the memoranda discussed during the 2021 NCWA agreed that all states should establish a situation room to address the menace.
"During last year's council, it was resolved that all the states should have situation rooms and most states as at today have them for collecting data on GBV and other vices happening day by day.
"These data are used by our development partners to access and assist the country," he said.
He added that through advocacy and collaboration with other stakeholders, the ministry had been able to ensure that GBV offenders were prosecuted.
Also, Mr Kumden Nanbal, who represented Atmosfair Climate & Sustainability Limited, an NGO, said the organisation was geared towards promoting, developing and financing renewable energy in 15 countries, including Nigeria.
Nanbal added that the Save80 improved cook stove, one of its cook stove projects would improve health and livelihood of women and children in local communities and Internally Displaced Camps (IDPs) in Nigeria.
He listed insecurity, deforestation, desertification, climate change and health challenges as some of the adverse effects associated with the use of fire wood.
Nanbal urged the women affairs ministry and other stakeholders to partner with it in providing Save80 improved stove to rural women as a means to empower, include them in the fight against deforestation and combatting climate change.
In her remarks, Hajiya Zainab Mohammed, CEO, Women Chamber of Commerce, Agriculture, Mines and Industry (WCCI), described women as the vocal cords for sustainable growth and development of a nation.
Mohammed, who spoke on "Women in Commerce, Trade and Investment: Imperative for Economic development in Nigeria", said the chamber had created a platform that connected the African women entrepreneur with the global economy.
She added that the support was on agriculture, local production, real estate, telecommunication, oil and gas, import and export to address issues around climate change affecting rural women farmers.
Some 154 memoranda were received by the NCWA for consideration on improving the economic welfare of women and children, women political representation and gender inclusivity.
By Justina Auta