The Federal Government of Nigeria has reiterated its commitment to address ecological challenges in the country, an official said.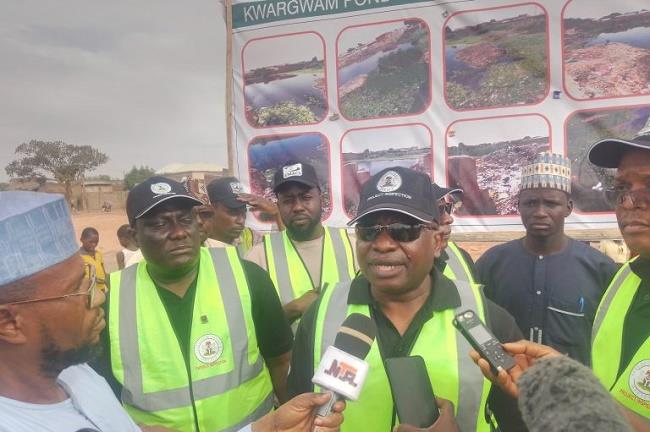 Permanent Secretary, Ecological Project Office (EPO), Malam Shehu Ibrahim, said this shortly after inspecting the ongoing ecological project sites on Tuesday in Kano.
Ibrahim said that EPO would continue to efficiently utilise available resources to sustain the federal government's policy drive to reduce the ecological challenges in the country,
He said that the visit was to inspect projects and ensure effective supervision, monitoring and evaluation of approved ecological projects in the state.
The permanent secretary said that the intervention was part of government's quest to deliver its promises.
Ibrahim explained that some of the projects were as a result of appeal and complain made by the residents of the affected areas on the need for government intervention.
The permanent secretary further said that the ongoing construction of Effluent Discharge Treatment plants at the major industrial sites in Kano had reached advanced stage.
He said the contract was awarded in 2019 with the sole aim of addressing environmental hazards in the major industrial sites, sharada, Bompai and Challawa.
EPO boss noted that challenges like COVID-19, Legal issue and other challenges which were not envisaged earlier delayed the speed of the project.
"If the second phase of the project is not completed, the first one will be like nothing has been done.
"Because in the second phase that all the machines will be mounted, everything will be channeled and we will be able to achieved what the project is being meant for," he explained.
He explained that President Muhammadu Buhari had already considered the second phase of the project so that the objectives of the project would be achieved.
Other areas inspected include, Erosion flood works at Tudun Murtala Grave yard, Erosion control works at Ladanai Nasarawa Local Government Area, reconstruction of Plankawa Dam in Ajingi Local Government and reclaiming of Kwargam Pond in Daura, Katsina State.
Some of the residents applauded the commitment of the President Buhari's administration for bringing succour to them through the intervention projects EPO.
By Muhammad Nur Tijani