The Federal Government of Nigeria on Thursday, October 27, 2022, inaugurated the National Policy Waste Battery Management and solicited support from relevant stakeholders for its effective implementation.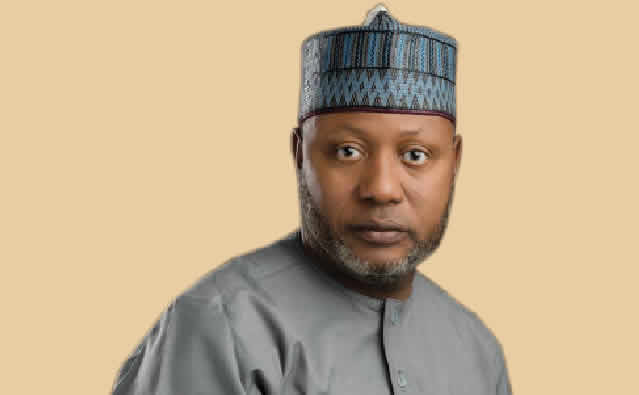 Minister of Environment, Mr Mohammed Abdullahi, while inaugurating the policy in Abuja, said that the programme was approved by Federal Executive Council (FEC) recently.
Abdullahi said the workshop was organised by the ministry with assistance from Nigerian Energy Support Programme (NESP), adding that the ministry was also reviewing draft guidelines and standard operating procedures on the policy.
He said that the effort of donor agencies and relevant partners would make the impact of the policy cascade down to the public and waste battery dealers along the value chain in the energy sector.
He said Nigeria was a party to Basel Convention on the Control of Transboundary Movements of Hazardous Waste and their Disposal.
According to him, the convention controls the management of hazardous wastes and other wastes which include used batteries in a manner that will safeguard human health and the environment.
"The government is deeply committed to its obligations under the convention on the issue of managing hazardous and other wastes.
"In this regard, government has put in place a permitting scheme.
"The scheme, which allows hazardous waste that Nigeria does not have the capacity to handle, will allow it to be exported to countries that have the technical know-how to manage them in an environmental sound manner.
"Therefore, I want to appeal for continued assistance and support of the donor agencies and partners for the effective implementation of the policy," he said.
The minister was represented by Mr Hassan Musa, the Senior Special Assistant to the President, Muhammadu Buhari, on Environment and Climate Change.
The Director Overseeing the Office of the Permanent Secretary in the ministry, Mr Charles Ikeah, said before the policy, there was no reliable data to ensure environmentally sound management of waste batteries in the country
Ikeah said that the policy addressed the gap and would ensure that these wastes were managed properly.
He said that the policy would as well support in the collection and recycling of the wastes to have a clean environment and achieve maximum economic benefits without jeopardising the lives of the citizens.
"Large number of recyclable batteries used for electrification in the renewable energy and automobile sectors turn into waste batteries after their short useful span.
"These waste batteries are carelessly handled or disposed by the informal recyclers or unregulated sectors, leading to behavioral changes and even death, especially in children," he said.
Mr Duke Benjamin, the Head of Programme, NESP, said that the NESP would provide further support to the ministry in ensuring effective development of the guidelines.
Benjamin said NESP would as well assist the ministry on the adoption of standard operating procedures document to address the sub-standard management of the waste batteries in the country.
By Vivian  Emoni