The Permanent Secretary, Federal Ministry of Environment, Mrs Ibukun Odusote, has said that if drastic and decisive actions are not taken now on climate change, adapting to its impacts in future will be more difficult and costly.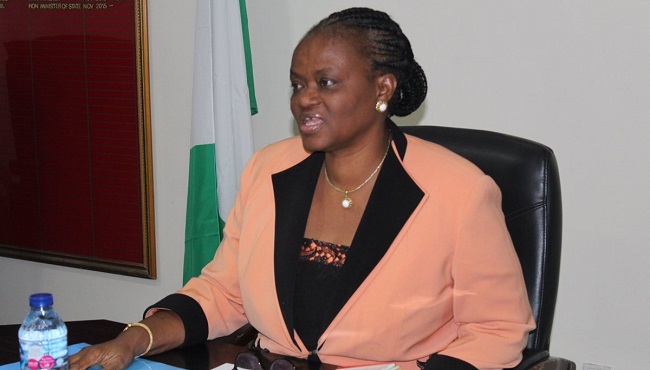 Odusote, represented by Dr Yerima Tarfa, the Director, Climate Change Department of the ministry, made this known while declaring open a two-day Validation Workshop of the National Adaptation Plan (NAP) Framework for Nigeria on Tuesday, November 5, 2019 in Abuja.
The workshop was aimed at developing a roadmap for addressing adaptation issues holistically in the country.
According to her, climate change has become a critical issue of our time and we are at a defining moment in its history.
She said the impacts of climate change were global in scope and unprecedented in scale; from changing weather patterns that threaten food security, to rising sea levels that increase the risk of catastrophic flooding.
She said that Nigeria developed its National Adaptation Strategy and Plan of Action on Climate Change (NASPA-CCN) document in 2011 which sought to minimise risks, improve local and national adaptive capacity and resilience.
Odusote said the document also sought to leverage new opportunities and facilitate collaboration with the global community, all with a view to reducing Nigeria's vulnerability to the negative impacts of climate change.
She, however, said that in line with recent developments and international best practices, there was a need to review NASPA-CCN documents.
She said that this had dovetailed into the development of a NAPs document for Nigeria, with a view that adaptation was the key to respond effectively to the impacts of climate change.
"The first step in achieving this is the development of this framework document for which we are gathered here to validate.
"With the adoption of the Paris Agreement, particularly Nigeria's pledge under the Nationally Determined Contribution (NDC) to reduce its emission by 20 per cent by 2020 and 40 per cent by 2030, there is huge obligation on government to strengthen existing governance arrangement to deliver on these pledges.
"This framework will help deliver on the obligations of the Paris Agreement and the NDC component as it relates to adaptation," she said.
She said that the inputs from this document would help the government to formulate policies and programmes that would help build resilient communities that could adapt well to the impacts of climate change.
"This document will help the government to formulate policies and programmes that will help build resilient communities that can adapt well to the impacts of climate change, in line with the Economic Recovery & Growth Plan (ERGP) of this administration."
She encouraged participants to make meaningful contributions that would lead to the development of a rich and robust document that would impact the lives of the people.
The participants at the event cut across relevant stakeholders from both the public and private sector of the nation.