Gov. Godwin Obaseki of Edo State says his administration is very much committed to sustaining the ongoing One Million Trees for Peace and Afforestation project in the state.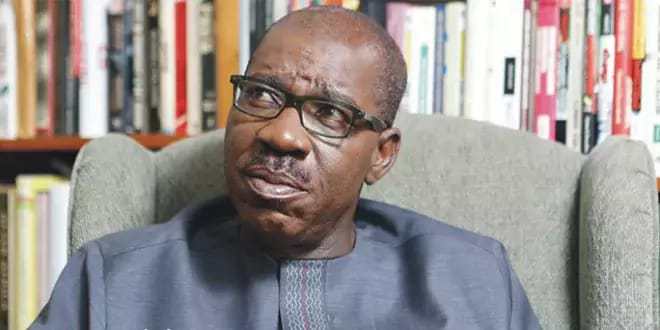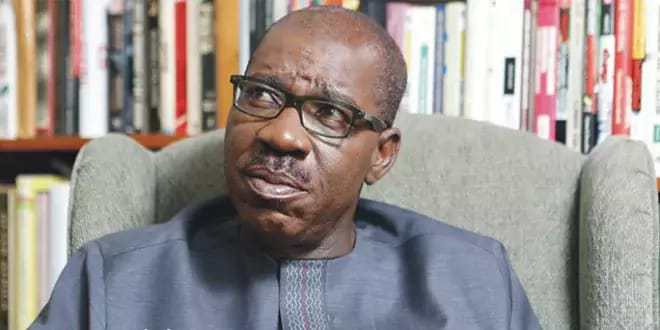 Obaseki expressed his commitment when he received the board members of the Association Bernadette Strebel World Peace (ABSWP) in Switzerland and Spain at the Government House, Benin City, on Wednesday, October 24, 2018.
He said the forest cover of the state had dropped to less than six per cent, noting that replenishment through continuous tree planting was paramount.
The governor said his administration was committed to the protection of the forest covers in Edo in order to tackle climate change and preserve a beautiful state for future generation.
"We are ready to support the replenishment of our forest trees which is our heritage," he said.
He also gave the assurance that with the setting up of the proposed Edo Forestry Commission, the state would be able to plant a million trees in two years.
Earlier, ABSWP's President, Mrs Bermadette Strebel, said the association had promised in 2008 to support the state government's reforestation programme, by raising one million trees to be planted in the state.
Strebel said however that about 270,000 forest trees had been planted in the state since the inception of the project.
She said that the world forests were depleting at an alarming rate and commended the Obaseki-led administration for giving support to forest regeneration.
"The establishment of the Advisory Committee on Forestry and the proposed Edo Forestry Commission are welcome development.
"You are working in line with the saying that the best time to plant a tree was 20 years ago and the second-best time is now," she said.
She also appreciated the cooperation among the Africa Initiative for World Peace, ABSWP in Europe and the Edo government in the implementation of the project.
By Joy Odigie