In order to curb the menace of plastic waste pollution, Nigeria has been called upon to adopt a scheme whereby a premium is placed on all plastics containers and wrappers.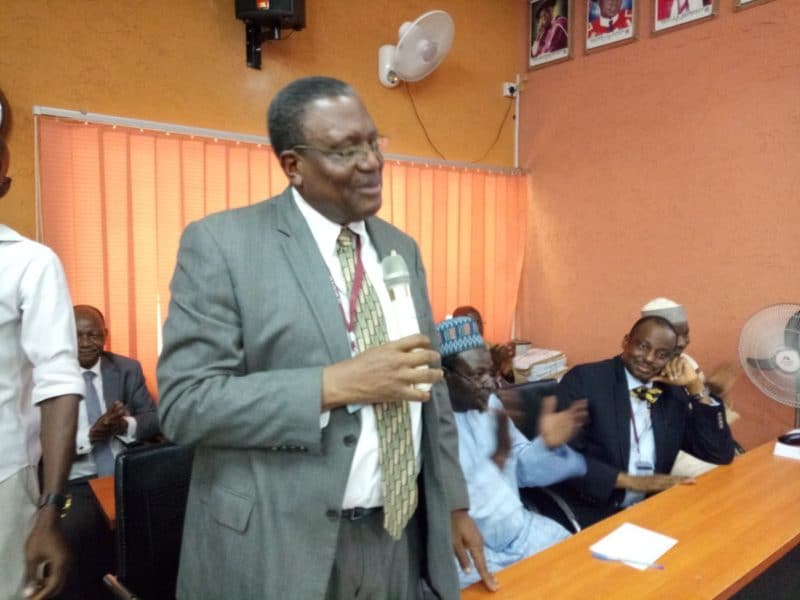 Prof. Babajide Alo of the University of Lagos, Akoka, who made the call at a forum in Lagos on Tuesday, June 5, 2018 to mark the World Environment Day, suggested that, henceforth, a deposit should be put on plastic containers as it is with bottled drinks.
"Under this initiative, no one should be sold new plastic containing water unless he/she brings a crate of empties. Similarly, anyone to wants to buy a bag of pure water sachets should come with a bag of empties or pay a deposit again. This kind of policy will certainly reduce the menace of plastic containers," said the environmentalist and Professor of Chemistry.
In a presentation titled: "Beating the plastic pollution", Prof Alo emphasised that plastic bottles, cups, food wrapping, carrier bags and straws, which account for a substantial percentage of plastic wastes, should be substituted with reuseable ones.
According to him, more tax should be placed on packages made of plastic materials, and that the tax so realised could be dedicated to plastics' clean-up activities.
"Also, tax breaks/other financial incentives could be instituted for manufacturing concerns who have successfully substituted plastics with biodegradable utilities," he recommended, pointing out that products containing microbeads, such as cosmetics, soap and other personal care products, should be phased out.
Prof Alo further suggested that strict production screening should be instituted to eliminate microplastics in food and packaged water, stressing that an incentive should be provided by the government to attract investment on bidegradable plastics production especially from corn starch.
His words: "Plastic items that can't be reused should always be recycled to ensure they do not end up in the environment and to avoid producing more plastic unnecessarily. The education and public awareness on the separation of wastes to enhance recycling must be taken to the grassroots with commensurate reward if possible. Recycling of plastics should be instituted as a policy backed laws rather than the existing resort to "good will" of the people to recycle."
Alo spoke at an event organised by the Federal Airports Authority of Nigeria (FAAN) in collaboration with the Nigerian Environmental Society (NES).