The Minister of Works, Power and Housing, Mr Babatunde Fashola, on Monday, November 19, 2018 said the Federal Government would deploy solar energy systems to 37 universities in the country.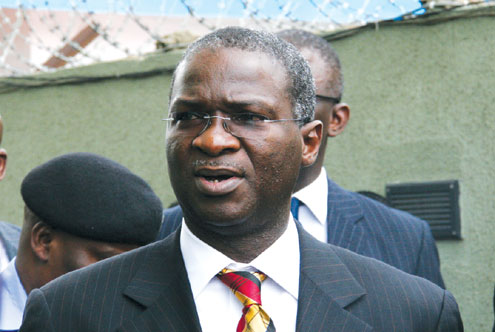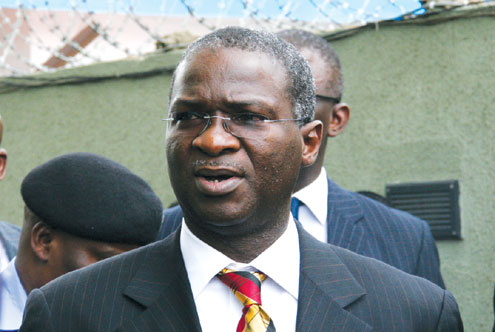 Fashola made this known while delivering the 32nd Convocation Lecture of the Yaba College of Technology (YABATECH), titled: "Sustainability of Technological Advancement-A Key to Industrial Growth''.
He said the solar energy project was ongoing, saying that government would soon deliver 12 Mega Watts of electricity in nine institutions.
"We are embracing technology and we are embracing solar energy. We will go phase by phase until we complete the 37 federal institutions.
"We have started construction of roads in 14 tertiary institutions for internal road rehabilitation.
"I don't know the last time the Federal Government went back to rehabilitating internal roads or build independent power plants for its own universities in this country.
"That is what President Buhari's government is doing now," he said.
Fashola said that the country must develop a technology to store electricity, pointing that, today, it is still difficult to store electricity.
The minister said the Federal Government had invested in Automated Meter Reading Machines.
"Everybody, from providers of power to consumers of power can see the value chain from a remote location.
"Once this can happen, it will mean that investment in power will grow. The investment in transmission will grow and investment in distribution will grow.
"Everybody is getting his money and reinvesting appropriately,'' he said.
The minister said technology had advanced growth in every sector of the economy, from Banking to ICT.
He noted that technology was sustainable because it was evolving without disrupting lives in a bad way.
"Our world is changing so very quickly; our world will change so much I suspect in the next 10 to 20 years.
"We can leap-frog with technology; we can deploy them and we can add value to it. The world is changing, add your own," he said.
Earlier, Mr Obafemi Omokungbe, Rector of the college, said the Convocation lecture was a very important component of the graduation ceremony.
Omokungbe said the lecture was an avenue to examine issues of national and global interests with a view to proffering solutions to identified challenges.
He said the recommendations would assist the relevant organs of government in formulation and implementation of policies that might be beneficial to the nation at large.
"Your presence here is not an accident and we do not want the opportunity to be lost by us.
"There is, therefore, a huge burden on the college for replacement of these facilities that have become dilapidated and decayed due to age, particularly at a time when fund is a serious and harrowing issue.
"First, we seek your assistance to facilitate the completion of the reconstruction of the college road network and request for the construction of an electricity substation for the college.
"The issue of electricity supply to the college has been a daunting task to be accomplished by the college management alone.
"As an institution of higher learning, the poor power supply or lack of it, has been a constant factor for disharmony between students and the management," the rector said.