The Federal Government on Tuesday, July 25, 2017 said it had set aside the sum of N1.6 billion for women empowerment programme called the National Women Empowerment Fund.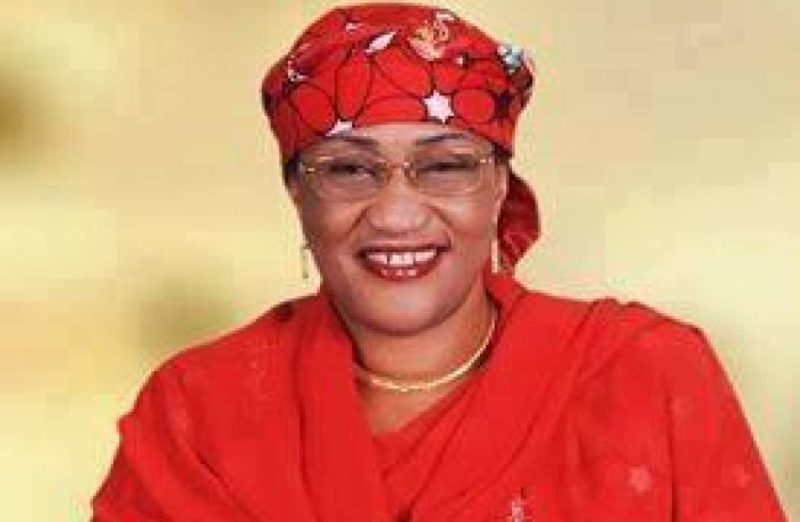 Minister of Women Affairs and Social Development, Senator Aisha Jummai Alhassan, made this disclosure at a town hall meeting with women groups in Dutse, Jigawa State.
Alhassan said NAWEF is part of the FG's Social Investment Intervention Programme known as the Government Enterprise and Empowerment Programme.
She explained that the programme was being implemented by the ministry in collaboration with the Bank of Industry (BoI), the administrating bank for the fund.
Alhassan said: "The GEEP is a micro-credit programme for men and women, boys and girls and out of the GEEP fund, a sum of N1.6 billion has been set aside exclusively for women.
"Both NAWEF and GEEP are financial inclusion and microcredit programmes."
She said the aims of NAWEF and GEEP were to provide micro-credit facilities for men and women; reduce poverty among rural dwellers and provide skills development, training and business support, especially for women.
According to her, the aims are also to assist in rebuilding the economies of rural areas through financial inclusion.
Alhassan said the programmes were meant to build strong partnership between the federal and state ministries of women affairs, the BoI and development partners.
The partners, according to the minister are, the World Bank, African Development Bank, UN Women, UNIDO among others to provide a solid platform for implementing the programmes.
She added that the NAWEF and GEEP had 13 important features that every beneficiary needed to know.
Alhassan said: "NAWEF is exclusively for women, who engage in production enterprises while GEEP is for both men and women; artisans, farmers, market women or entrepreneurs, who engage in productive enterprise."
According to her, each beneficiary can get between N10,000 and N100,000 as loan, which is payable within six months, with one month grace after disbursement, before repayment starts.
However, the minister said that each beneficiary should belong to a registered association, cooperative society or any other trade organisation, which had a minimum of 10 members and a maximum of 20 members.
Every group, she said, must have a group leader, but not compulsory for existing organisations with a large membership.
Alhassan said: "That is those who have more than 20 members and with national spread, for example, women organisations such as NCWS, FOMWAN.
"Application can be made in groups of 20 members from their different branches at State or Local Government levels."
According to her, the loans will be paid directly into beneficiaries' personal accounts, not the group account.
Alhassan stated that each applicant must have his or her personal account, which must have BVN that could be used for verification.
She said: "The loans will be disbursed and repayment will be collected through local banks and money agents in order to reach remote areas with no banking facilities.
"The loans are interest free and no collateral is required but there is an administrative charge of five per cent, which is to cover the bank's expenses for administering the fund.
"The application forms are also free and accounts can be opened in any commercial or Micro-finance bank.
"These are some features one needs to know about the two programmes."
According to her, the Federal Government's aim is to reach those who have no income or working capital to undertake productive means of livelihood.
The minister, however, warned that the NAWEF or GEEP should not be seen as the distribution of free money or government largesse for buying wrappers and other luxury goods.
She said: "Therefore, to ensure the sustainability of this programme and to depart from the past failed ones, sanctions have been put in place to prevent abuse of the programme.
"These two initiatives will also help rebuild the Nigerian economy and complement other economic empowerment strategies of the Federal and State Governments, as well as those of development partners.
"I am hopeful that the NAWEF and GEEP programmes will be successful, so that they can be expanded in the near future.
"Already, identification forms are pouring into my ministry, demonstrating a huge demand for financial services to cater for the Nigerian women and men.
"I encourage all the states of the federation to participate actively in these programmes, as it will promote financial inclusion and livelihood opportunities for women, especially in the non-oil sectors to reduce poverty."