The Hydro Carbon Pollution Remediation Project (HYPREP) says it has commenced process to select pre-qualified companies for the clean-up of oil impacted communities in Ogoniland.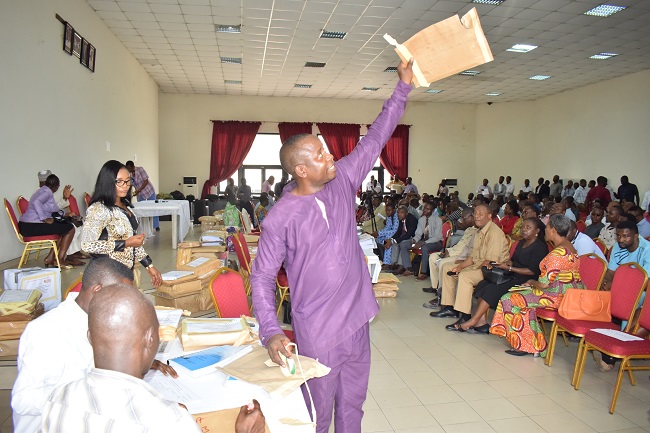 Dr Marvin Dekil, Project Coordinator of HYPREP, made this known in Port Harcourt, River State, on Tuesday, September 25, 2018 at the opening of technical and commercial bid for the 21 clean-up sites in Ogoniland.
HYPREP had a fortnight ago announced that 183 out of 400 companies had scaled through to next round of bid for the remediation exercise.
Dekil said that 21 out of the 183 companies that scaled through the initial stage would be selected based on their technology, competence and viability.
"The 183 companies are here today, and we are further screening them by carrying out commercial and technical assessment of their capabilities.
"So, today, we are opening their bids which they submitted to show their competence, commercial, financial and technical capability to do the job."
He said the pre-qualified phase was the last stage that would lead to commencement of the clean-up exercise slated to start before the end of the fourth quarter of 2018.
"This exercise is the beginning of the last phase of activities to select competent companies that will be deployed to site in compliance with the public procurement act.
`Also, we will further set up a team to re-assess what they are doing, according to the public procurement act," he said.
Dekil gave the assurance that HYPREP and its partners were committed to making the process tight, competitive and transparent.
He said the final selection phase was a milestone achievement of the Federal Government's commitment to the project.
"We have 21 sites to clean-up, so at the end of the day, we will have 21 companies handling the sites.
"That a company did not make it does not mean such company is not competent. It's just that we have to give it to the very best," he said.
Minister of Environment, Mr Ibrahim Jibril, assured that the selection process would be competitive, transparent and devoid of bias.
Jibril, who was represented by Dr Ishayaku Mohammed, Senior Technical Assistant to the minister, said the Federal Government was passionate to address years of neglect of environmental pollution in the Niger Delta.
`I concur with everything that Dr Marvin Dekil has said; but in addition, the conclusion of this process will lead to actual implementation of the UN Environment Programme Report.
"It is not just remediation but cleaning up and restoration of the devastated lands in Ogoniland. Its success will ensure that the entire Niger Delta region is covered.
"Hopefully, this exercise will signal commencement of healing and catalyst for prosperity of the Niger Delta and the entire country," he said.
By Desmond Ejibas