"The choice is for you to keep your environment clean and nurture the Niger Delta back to its lost glory. The beginning of this clean-up exercise is clear evidence that Ken Saro Wiwa and other sons of Ogoniland who fought hard for environmental justice did not fight in vain. Let this mark the beginning of the restoration not just of the environment of Ogoniland, but of peace and prosperity to the great land and people of Ogoniland."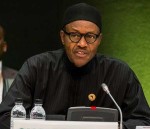 Those were President Muhammadu Buhari's inspiring lines as he launched the implementation of the United Nations Environment Programme (UNEP) Report on Ogoniland on June 2, 2016 in Bodo, Rivers State.
As a follow-up to the launch, President Buhari has raised and approved the composition of the Governing Council and Board of Trustees, described as key elements of the governance structure required for the Clean up of Ogoniland.
This, according to the Federal Ministry of Environment, is in line with Mr. President's promise to implement the UNEP Report. But officials are keeping the composition of the Council and Board close to their chests.
However, Minister of Environment, Amina Mohammed, was quoted in a statement at the weekend as saying that President Buhari has endorsed the inauguration of a 13-person Governing Council and a 10-person Board of Trustees (BOT). This governance structure, it was gathered, ensures inclusiveness, accountability, transparency and sustainability of the Clean up exercise.
Addressing the concerns raised by Nigerians about the perceived slow pace of work, the minister said, "Nigerians have a right to voice their concerns. We have responsibility to deliver. The launch was the first step in a 30-year journey. We continue to made strides toward implementation.
"We ask for patience as we lay solid foundations for the clean up. The context is complex and stakeholders are diverse. Everyone must be taken along. President Buhari remains steadfast in his conviction to see Ogoniland and other parts of the Niger Delta cleaned up. My team at the Federal Ministry of Environment is actively working collaboratively with Ministries of Petroleum Resources, Niger Delta, NDDC and key stakeholders to see that the promise of His Excellency is kept and we stay clean after the clean up."
The minister reiterated the need to see the clean up as a collective responsibility and urged all the Niger Delta communities especially the Ogonis to support the remediation and restoration efforts of the government.
The clean up operation – which the UNEP report said could be the "most wide-ranging and long term oil clean-up exercise" – aims to restore drinking water, soil, creeks and important ecosystems such as mangroves. The UN report estimated that the clean up of Ogoniland could take up to 30 years while the initial remediation will take five years and the restoration another 25 years.