General Manager, Lagos State Parks and Gardens Agency (LASPARK), Mrs Bilikiss Adebiyi-Abiola, said on Saturday, July 14, 2018 that the state planted 7,539,221 trees in 11 years.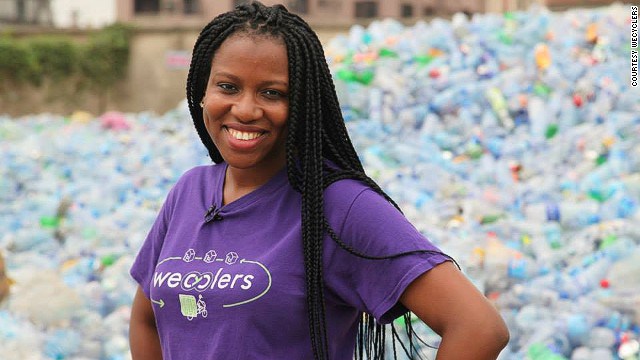 Adebiyi-Abiola made the disclosure in a statement in Lagos during the commemoration of the ''Tree Planting Day."
She stressed the importance of planting more trees, describing it as a worthy global mission to enrich mother earth.
''When the tree planting programme was institutionalised 11 years ago, we had no doubt in our mind that it will be a sustainable project.
''Today, to the glory of God and your unwavering support, we have planted 7,539,221 trees. Our 10 million target by year 2020 is surely achievable.
''Trees act as a kind of environmental 'buffer' for the entire ecosystem.
''They help improve the extremes of climate; such as heat, cold and wind, and create a surrounding where humans and animals can live comfortably.
''Today, we only see walls, buildings, cars, large signboards, tarred roads and concrete, instead of trees, beautiful flowers, parks and gardens.
''We are used to having a polished lifestyle which has no benefit to the ecological system," she said.
According to her, Lagos is faced with increasing population, along with the pressure of industrialisation and vehicular emissions.
She said that this had led to considerable rise in urban pollution affecting air, water, and land.
The General Manager noted that vehicular traffic and industrial emissions had significantly increased air pollution in recent times.
Adebiyi-Abiola urged citizens to be aware of the risks to people's health and well-being because of removing trees from the environment.
''The benefits that urban trees bring cannot be quantified.
''Apart from its capacity to reduce urban temperatures by 4°C, it can also absorb pollution of all kinds, particulate, chemical and even noise from the environment.
''We, therefore, need to build according to nature's laws and rise above the financial, ecological and social tides of urban growth.
''Let us come together and incorporate ecological principles into better urban planning and development," she said.
The General Manager commended Lagosians who had shown incredible support for the state's greening programmes.
She expressed happiness that some people had started marking their birthdays with planting of trees while tree competitions had sprung up in most of the schools.
''Elderly have reignited their lives by relaxing at various parks, parents now bring their children to parks on weekend and during holidays to catch fun.
''Market men and women including taxi drivers, artisans, corporate bodies and teachers are also competing for top prizes for best planted tree.
''The 'Me and My Tree' clubs in secondary schools across the state are now being used as an agent of change.
''This is the extent we have gone in bringing Lagosians back to nature," she said.
Adebiyi-Abiola said that to enhance the general wellbeing of Lagosians, Gov. Akinwunmi Ambode recently ordered the total closure of the Olusosun dumpsite.
She said that the site was presently undergoing transformation and very soon would be converted to Green Belt and tourist's attraction, in line with international standard and best practices.
The environmentalist said that the administration was committed to a holistic environmental regeneration and sustainability.
She said that the Cleaner Lagos Initiative (CLI) which encompassed every facet of the environmental lives was making tremendous progress towards delivering a cleaner, greener and healthier state that would be the pride of all.
According to her, the tree's right to live should be recognised and it should be allowed to live until it is proven that it cannot do so without a clear, demonstrable and quantifiable danger.
''It is high time we acted; this is our planet, let us work together to save and preserve it for generations yet unborn.
''All our actions should be geared towards saving the planet earth, saving lives by planting more trees. That is the only way to go," she said.
By Florence Onuegbu