The Federal Government and the Nigeria Incentive Based Risk Sharing System for Agricultural Lending (NIRSAL) are working with the International Centre for Tropical Agriculture (CIAT) to reduce greenhouse gas emissions.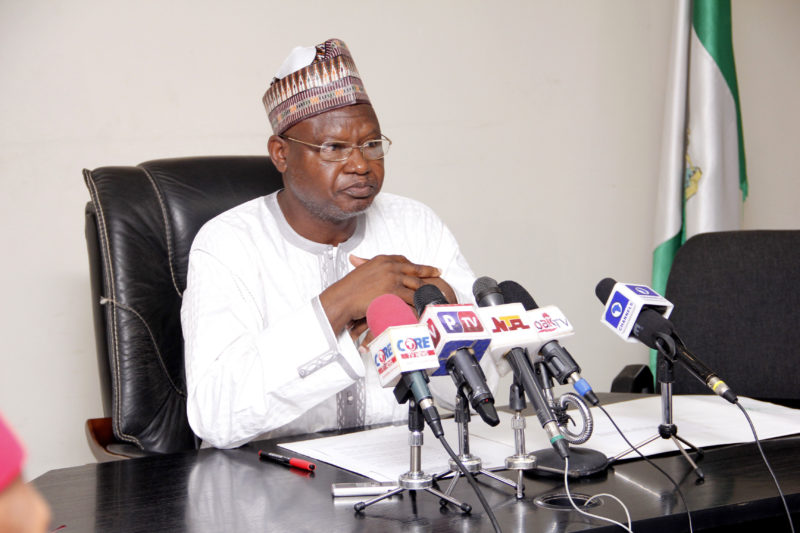 They also signed an agreement in Abuja on Wednesday, August 8, 2018 to profile climate risks for agricultural commodities.
The risks facing agricultural commodities include flooding, drought, and desertification among others.
Speaking at the event, Mr Aliyu Abdulhameed, the Managing Director of NIRSAL, said the agreement was aimed at achieving the country's Nationally Determined Contribution (NDC) signed at the UN Climate Change Conference of Parties (COP 22) in Paris.
Abdulhameed explained that the partnership was also geared toward protecting investments, providing an overview of climate risk issues and vulnerabilities to potentially impact agricultural production.
He said the move would have a direct impact on smallholder farmers across the country to increase their production and income.
He said the partnership would strengthen existing support systems in agriculture, build capacity and facilitate the development of robust response plans and programmes for a climate-resilient agriculture sector.
According to him, this provides a policy directive for the pursuit of climate compatible development in Nigeria.
"We understand that our efforts in growing the agricultural sector must be sustainable and at the same time, not detrimental to the environment.
"In our analysis, close to 30 per cent of the Nationally Determined Contribution (NDC) Goals for Nigeria are achievable via sectoral focus on agriculture alone,'' he said.
The Minister of state for Environment, Alhaji Ibrahim Jibril, said the country had signed the Paris agreement and had committed itself to reducing green-house emission by 20 per cent.
Jibril, represented by Dr Peter Tarfa, Director, Climate Change, said the agriculture sector was a major emitter of green-house gases.
"The Federal Government has signed the Paris agreement and while doing the NDC, we realise that the agriculture sector is the major emitter of green-house gases.
"This becomes very central that in tackling climate change in this country, we have to reduce emissions from this sector bearing in mind that that agriculture sector is the major employer of labour.
"Priority of Nigeria and other developing countries is in the area of adaptation to the impact of climate change.
"It is for this reason that we are creating a platform through a policy direction for participation by NIRSAL and CIAT to bring benefits to the end user, who are the farmers," Jibril said.
The African Director of CIAT, Dr Debisi Araba, said the centre would exchange knowledge and expertise with NIRSAL with a view to improving access to finance to farmers.
Araba said the centre would work with farmers to understand how climate change impact their practices, how they are coping and build a work-plan to get alternative options to improve agricultural production.
The CIAT is a non-for-profit research and development organisation; it is dedicated to reducing poverty, hunger and protecting natural resources in developing countries.
On Nov. 26, 2015, President Muhammadu Buhari approved Nigeria's NDC to ensure adaptation to the Paris agreement.
By Ginika Okoye