A civil society organisation (CSO), the Green Alliance Nigeria (GAN), has lauded President Muhammadu Buhari for the pace of work on remediation of communities impacted by oil spill in Ogoniland.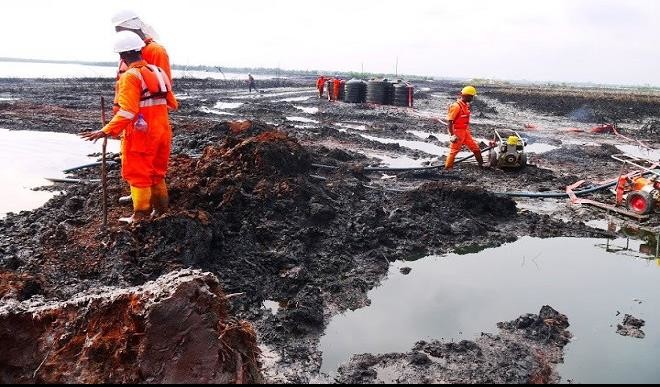 GAN President, Mr Chima William, commended the progress of work at a meeting organised by the Civil Society Legislative Advocacy Centre (CISLAC), in Port Harcourt, Rivers State, on Thursday, November 1, 2018.
He said the Federal Government ought to be commended for its action so far, saying that it would be better to experience delay while the proper things are being done.
"We have been interacting with the Hydrocarbon Pollution Remediation Project (HYPREP) to know what they have been doing.
"Going by our assessment based on their presentation; we have seen that the agency is on ground and not just on papers.
"Our stand is that the agency should do it slowly, but they should at the same time ensure that the actual clean up is done properly," he said.
William urged HYPREP to also update its records regularly for easy monitoring.
"It is important that the agency do some procedural phases to understudy what the situation is and to begin to tackle it.
"Thou, they are on the right track but the CSOs need to criticise them to keep them (HYPREP) on their toes," he said.
Also, Mr Young Kigbara, Coordinator, Civil Society Coalition on the Implementation of the Cleanup of Ogoni and Niger Delta, called for patience from communities in Ogoniland.
According to him, the communities have reasons to expect so much, "But we believe that HYPREP is doing very well to breach the gap.
"We are in the communities talking to them to ensure the project succeeds. We believe that the agency should continue with the emergency measure side-by-side with the clean up.
"If HYPREP should wait to complete the emergency measure; the clean up may take many more years. We think the best time to start is now," he said.
By Desmond Ejibas