The Minister of Science and Technology, Dr Ogbonnaya Onu, on Tuesday, December 19, 2017 in Abuja, inaugurated a 12-man Technical Committee on Commercialisation of made-in-Nigeria anti-retroviral medicine.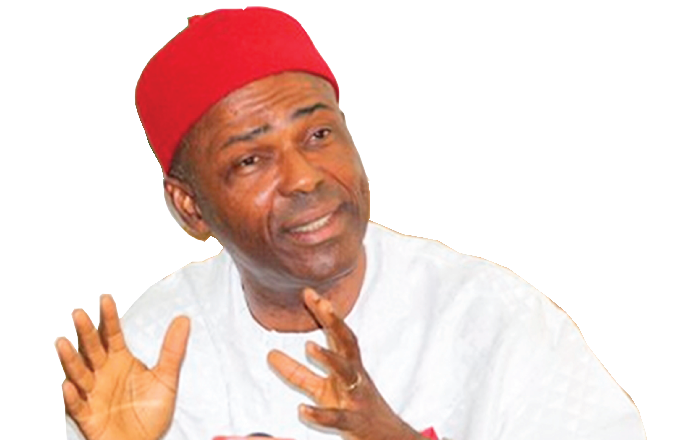 Onu directed the committee to examine the locally-produced Medicinal Synthetic Aluminum-Magnesium Silicate (MSAMS) developed by Prof. Maduike Ezeibe, from Michael Okpara University of Agriculture, Umudike, and recommend appropriate strategy to facilitate its commercialisation.
He said that the committee was expected to examine any other related issues and make recommendations that could assist government in taking appropriate decision on the matter.
"Ezeibe wrote to the ministry, stating that he discovered a cure for the treatment of HIV using a product called Medical Synthetic Aluminium Magnesium Silicate (MSAMS).
"He further requested for financial support for commercialisation of the product," the minister said.
Onu said that the ministry requested Ezeibe to provide details on the scientific publications in recognised journals and four patents obtained from the research findings.
Earlier, the professor said MSAMS could be used to treat patients at the two stages of HIV infection.
He said that a synergy between MSAMS Nano-particles antiviral effects and CD4s would cure HIV-positive and HIV and AIDS stages of the infection.
He said that HIV and AIDS had become a major health challenge in most developing countries of the world.
"Pandemic is more in Nigeria, India and South-Africa.
"Manifestations of the disease include symptoms, HIV antibodies in blood, shortage of CD4-lymphocytes in blood (lymphopenia) and presence  of copies of the Viral RNA in blood (Viral load) among others," he said.
By Gabriel Agbeja