Development Partners have commended President Muhammadu Buhari for declaring a state of emergency in the Water and Sanitation Sector, calling for deliberate political will to improve the sector.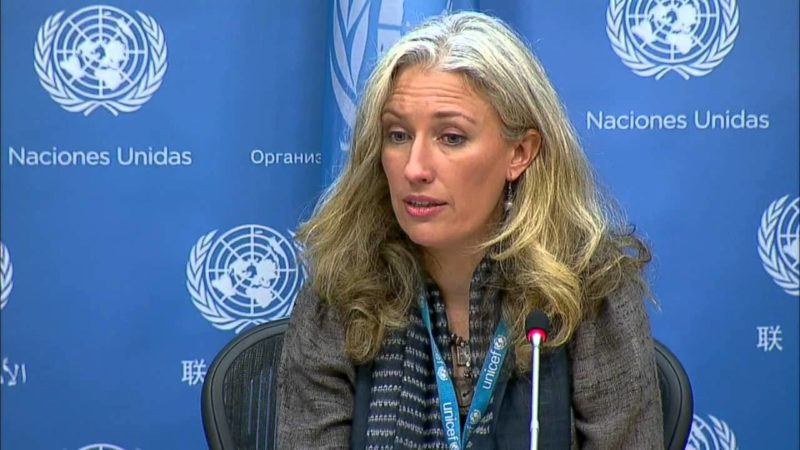 They told the News Agency of Nigeria (NAN) on the sidelines of the inauguration of the National Action Plan for the Revitalisation of Water Supply and Hygiene Sector in Abuja on Thursday, November 8, 2018.
According to them, this has shown the highest commitment of the country toward changing the narratives of the water and sanitation sector.
The Deputy Representative, UNICEF Nigeria, Ms. Pernille Ironside, said the declaration was not just historic for Nigeria, but a call to action to improve the wellbeing of all Nigerians.
"It is truly historic to witness such a commitment coming from the highest level for Nigeria.
''It is a commitment that will genuinely make a difference for all Nigerians; it is not just historic for Nigeria, its district for the world.
"With the commitment of Nigeria, it is possible for the world to achieve Sustainable Development Goals, so I congratulate you on behalf of the development partners group for playing such a critical role toward sustaining this milestone.''
She said no fewer than a million children were affected daily globally from preventable diseases and deaths from poor access to water and sanitation.
The Deputy Representative said that these diseases also affect under-five children from diarrheal-related deaths.
Ironside noted that within six weeks, many families affected in both urban and rural areas suffered bouts of diarrhea, saying this was not a good circumstance for anyone to witness.
She added that the implications of poor access to water and sanitation were critical on humans in areas of education, health, loss of dignity and economy.
She, therefore, called for more commitment from all tiers of government to reverse the statistics and make a difference.
"There is the need for capital investments to ensure access to the un-served and the under-served, it is sound sector institutions that are needed to sustain the existing and the new WASH related efforts.
"It is investing in systems for sustainable performances that is critical, not only ensuring service quality, but conserve capital investments.''
She urged all Nigerians to play their parts by constructing toilets and contributing finances toward water taps for sustainability.
WaterAid Nigeria Country Director, Dr Chichi Aniagolu-Okoye, told NAN that the sanitation condition of the country was an embarrassment.
She said there was the need for willingness from state actors and other stakeholders to ensure that they invested in the sector.
Aniagolu-Okoye expressed regret that, with current investments, Nigeria might not meet the Sustainable Development Goals target on water and sanitation.
"In Nigeria today, we have people building houses without toilets, how is that allowed to happen?
''It is not all about resources, we are always talking about resources; it is just about ministries doing their work.
"The issue of regulation, just getting the ministries more coordinated, like education and health, and how important water and sanitation is to those ministers, and yet, to try to get that coronation to happen, is not as well as it should be going," she said, adding:
"With one in three Nigerians without clean water, and two in three Nigerians without decent household sanitation, strong political will is what is needed to address the water and sanitation crises in Nigeria and at WaterAid we are delighted that the Federal Government and President Muhammadu Buhari is demonstrating the needed political will with the launch of the Action Plan.
"The National Plan of Action is a significant political milestone towards achieving the UN Sustainable Development Goal 6 to reach everyone, everywhere with clean water and decent sanitation by 2030 and our expectation is that state governments will follow suit in developing Action Plans to address the Water and Sanitation crises in their respective states."
President Muhammadu Buhari on Thursday in Abuja declared a state of emergency on Nigeria's water supply, sanitation and hygiene sector.
The president said that the declaration had become imperative to reduce the high-prevalence of water-borne diseases in different parts of the country to save people from preventable deaths.
Buhari directed government at all levels to redouble efforts and work toward meeting the nation's water supply and sanitation needs.
The president described statistics on open defecation, access to piped water services and sanitation in the country as "disturbing".
He warned that, henceforth, Federal Government's support to state governments would be based on their commitment to implement the National WASH Action Plan in their respective states and to end open defecation by 2025.
By Tosin Kolade