The Federal Government on Thursday, October 4, 2018 flagged off a N1.7 billion erosion control work on Nduetong Oku-Ikpa Road, cutting across Uruan and Uyo Local Government Areas of Akwa Ibom State.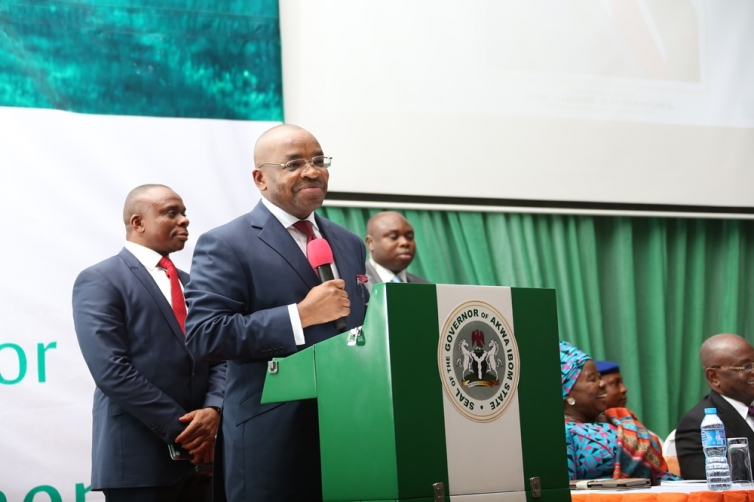 Sen. Ita Enang, Senior Special Assistant to President Muhammadu Buhari on National Assembly Matters (Senate), performed the flagging off ceremony.
He said that the project would alleviate the suffering of the people and boost economic activities.
Enang sympathised with the people for the inability to convey their farm produce to the market due to the deplorable condition of the road.
He assured them that the Buhari administration would continue to implement projects to alleviate the suffering of the people.
The presidential aide said that government was committed to improving the living standard of the people by addressing their plight.
"Let me bring greetings from the Presidency to you. President Muhammadu Buhari cares for every life and communities in this country.
"For about seven years this road had been impassable, for some years the children and people of this community had not been able to cross to the other part of the community.
"The Federal Government is committed to improving on the plight of its citizens," Enang said.
Speaking to newsmen, the Project Manager, Mr Friday Iniobong, said that the project would be completed within the next six months.
He solicited the cooperation of the community to ensure timely completion of the project.
Responding on behalf of the community, the Clan Head of Oku community, Chief Enefiok Ukpong, thanked Buhari for the gesture.
The royal father said that the project when completed would reduce the suffering of the people.
By Isaiah Eka