The Minister of State for Environment, Alhaji Ibrahim Jibril, has called on relevant stakeholders to intensify efforts to address environmental degradation in the country.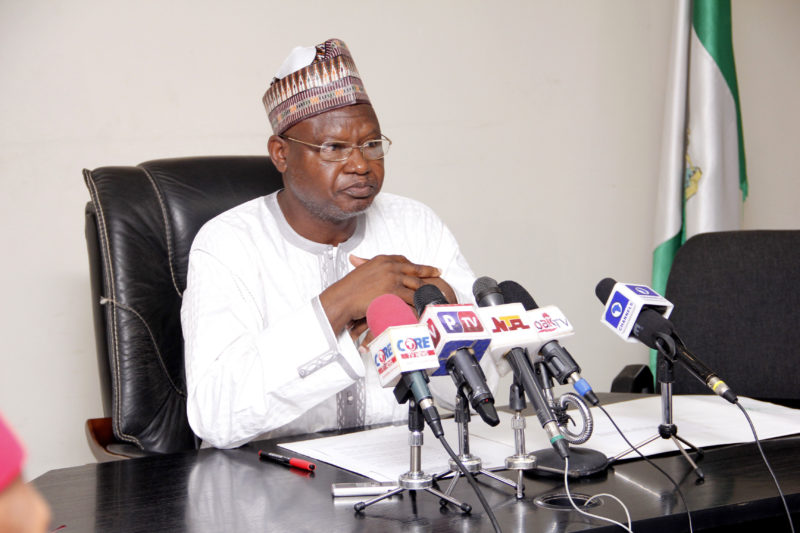 Jibril made the call in Abuja on Tuesday, October 23, 2018 at a news conference on the 12th National Council on Environment (NCE) scheduled to hold between Oct. 29 and Oct. 31 in Akure, Ondo State.
The theme of the conference is entitled "Environment and Security in Nigeria: Consolidating Nigeria's Environment Sector Reforms towards Sustainable Development."
The minister underscored the need for relevant stakeholders in the environment sector to double efforts towards arresting the rapidly growing environmental degradation.
"World over, the major headlines on news and discussions of major fora especially the global bodies like United Nations, regional and sub-regional international bodies have been dominated by issues relating to environmental challenges and its sustainability.
"This is due mainly to extreme danger posed by the rapidly growing environmental degradation whose threat has assumed a global catastrophic dimension.
"The environmental adversities in Nigeria and the effects on the economy and security can no longer be kept in silence," Jibril said.
According to him, more needed to be done in order to address the growing concerns.
The minister said that the theme of the upcoming NCE was carefully chosen to reflect the resolve of the Federal Government to implement fully the Economic Recovery Growth Plan.
According to him, the effort is aimed at guaranteeing the sustainability of the nation's environment.
Also, the Commissioner for Environment, Ondo State, Mr Funso Esan, said that, that government was ready to host NCE event.
He assured that the organising committee was working assiduously to achieve a successful conference.
By Deji Abdulwahab