A week after a heavy flood destroyed 52 houses in Wurno town, headquarters of Wurno Local Government Council of Sokoto State in North West Nigeria, no action has so far been taken as at the time of filing this report.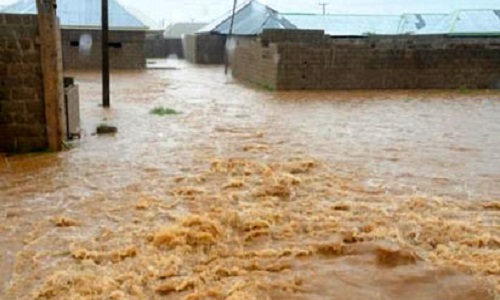 Investigation by EnviroNews reveals that, in spite of the fact that the incident occurred on July 4th 2016, the local government council is yet to formally or informally liaise with neither the State Emergency Management Agency (SEMA) nor the zonal office of the National Emergency Management Agency (NEMA).
Although the chairman of the local government council, Alhaji Abdulkadir Jelani, told a group of journalists that the flood was caused by the blockage of drainages in the town as well as the indiscriminately dumped refuse and firewood in the drainage channels, calls by this reporter to the council chairman were not successful.
Jelani had told the journalists that the victims were now squatting with neighbours, relatives and other good Samaritans, yet EnviroNews confirmed that the plight of those affected by the flood were not communicated to government agencies.
When EnviroNews contacted the Director General of SEMA, Hassan Maccido, and the head of the Sokoto Field Office of NEMA, Thickman Tanimu, in desperate telephone interviews, both confirmed they had no full report on the incident.
"I have not got full report on the flood. I cannot therefore comment on it," Maccido said.
"Has any flood occurred in Wurno? When was that? I have not received any report in that regard. In any way, I have been transferred from Sokoto and will likely handover on tomorrow (Monday)," Tanimu said.
Although no life was lost, the flood also destroyed farm produce, including onions, garlic, rice, wheat and beans.
The local government was reported to have set up a 13-man committee to assess the extent of damage caused by the flood and recommend assistance to the victims.
However, EnviroNews confirmed from one of the victims that no form of assistance has been extended to them. "For now, no one or government has come to our aid," he disclosed.
By Abdallah el-Kurebe