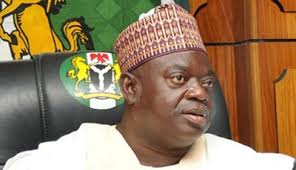 Gov. Babangida Aliyu of Niger on Wednesday picked an expression of intent form for the Niger East Senatoria District on the PDP platform.
The News Agency of Nigeria (NAN) reports that Aliyu's form was bought by an organisation, Talba Support Movement (TSM), at the party's state secretariat in Minna.
TSM Coordinator, Alhaji Hamisu Jankaro, said Aliyu's candidacy would continue the struggle of the North.
"As he (Aliyu) steps into the senate chambers, the struggle for the emancipation of the north will continue.
"He has the experience as a governor and the Chairman of the Northern States Governors Forum," he said.
Earlier, the PDP zone B caucus held a meeting where it agreed that the senatorial seat should be contested by Minna Emitate where Aliyu came from.
Addressing the meeting, Alhaji Mamman Gambo, who is the chairman of the zone, said zoning of political offices had been a long standing practice.
"This tradition started way back in 1979 during the National Party of Nigeria period. Principal offices are shared among emirates.
"We want this to continue for cohesion and fairness. Today's meeting is to ratify and put on record these decision for posterity," he said.
Various participants at the meeting agreed on the arrangement and called for selection of credible and people friendly candidates.