Gov. Ibrahim Dankwambo of Gombe State has called on the people of the state to refrain from dumping refuse in drainage channels and waterways so as to avert flooding.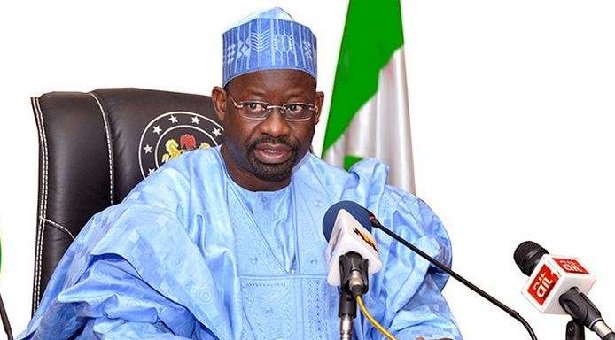 Dankwambo made the call during an inspection visit to Dukku Motor Park new roundabout in Gombe on Monday, January 15, 2018.
He said that his administration was striving to address the problem of flooding in the state, hence the need for the citizens to support the efforts.
"I want to use this opportunity to call on residents to stop dumping refuse inside waterways, especially down east where the drainage system is narrow.
"For us to address the issue of flooding around these places, we need to pull down some houses, compensate the house owners and expand the channel.
"This will enable the large volume of water that comes from various sources to pass through the channel without any obstruction," he said.
Besides, Dankwambo said that the areas that were recovered after the construction of the roundabout would be used for the construction of modern, beautiful shops to beautify the place.
The governor assured the people that the shops would be allocated to them whenever the construction was completed.
Dankwambo commended the officials of the Ministry of Works who supervised the contractors that executed the roundabout project for their quality service delivery.