The Gombe State Government and Nigeria Erosion and Watershed Management Project (NEWMAP) have said they will partner to mitigate the menace of deforestation and land degradation in the state.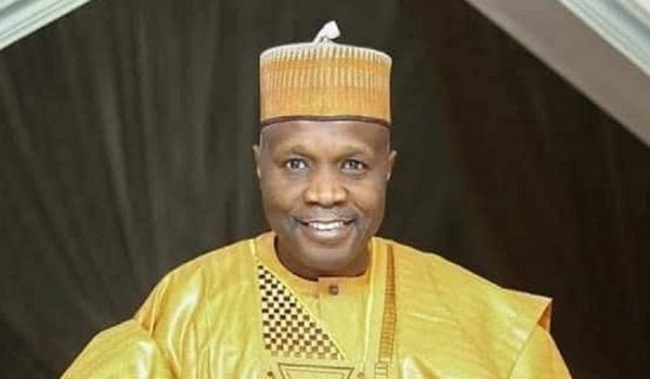 Dr Hussaina Goje, the Commissioner for Environment and Forest Resource, said the state government would, through the partnership and other interventions, revive the environment.
Goje stated this on Friday, February 5, 2021 in Gombe, the state capital, during the NEWMAP Stakeholders' Consultation on Development of Framework for Agro-Climate Resilience in Semi-Arid Landscapes (ACReSAL).
She said the Gov. Inuwa Yahaya-led administration was committed to addressing environmental challenges such as deforestation and land degradation to boost the agricultural sector and impact positively on the livelihoods of residents.
"We are aware of the passion of the Gov. Inuwa Yahaya in addressing environmental challenges like flooding and erosion. That was why N500 million was released as counterpart fund to the World Bank.
"Since the NEWMAP Project 1 is coming to an end on June 30, there will be preparation for ongoing projects and projects on the pipelines to address land degradation," she said.
Goje added that the state government was committed to sustaining efforts at addressing environmental challenges through massive planting of trees and partnership with relevant stakeholders.
Also, the state NEWMAP Project Coordinator, Mohammed Garba, said a lot was being done between the Gombe government and World Bank to address the challenge posed by erosion as some projects were already being implemented.
Garba commended stakeholders for their efforts to address deforestation and land degradation, which would in turn impact positively on other sectors, particularly the agricultural sector that engages majority of people in the state.
Dr Odili Ojukwu, the Consultant for Environment and Social Management Framework, ACReSAL, said the essence of the stakeholders' meeting was to bring knowledge for better understanding of the project to the state.
Ojukwu said the programme was designed to impact on the "lowest of the lowest, as the idea was that the socio-economic status of the people at community level would be enhanced.
"Since the project will be dealing with flooding, irrigation, regular farming and the capacity of the people to deal with these issues, people will be trained so that they can to attend to the issues," he said.
He stated that ACReSAL would change the terrain in Northern Nigeria, adding that the project was aimed at arresting deforestation, repair degraded lands through sustainable land management in the process of the project.
Ojukwu said the stakeholders' consultation was a preliminary requirement to safeguard the environment and the people before the commencement of the process.
He advised the state government not to hesitate in "keying into the project to do the necessary things'' as they would be required to pay one $1 million counterpart funding.
By Peter Uwumarogie