The Gombe State Government has approved N11.491 billion for the rehabilitation, upgrade and expansion of Gombe regional water scheme.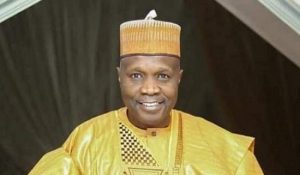 Commissioner for Water Resources, Malam Mijinyawa Yahaya, disclosed this while briefing newsmen at the end of the State Executive Council (SEC) meeting on Wednesday, May 11, 2022, in Gombe, the state capital.
He said that Gov. Inuwa Yahaya's administration had accorded priority to the provision portable drinking water to the people of the state.
Yahaya said the money would be used for expansion of services, construction of three booster stations at Tumfure, Gombe capital zone, and NTA Gombe up to the International Conference.
He said borehole-based mini water supply would be provided at Tabra area of Gombe, rehabilitation of reticulation system, installations and laying of 160 kilometre distribution pipeline in the city.
The Commissioner listed other projects to include expansion of Wurodule water scheme, provision of spare parts, rehabilitation and digitalisation of existing offices among others.
According to him, 30 per cent mobilisation fee will be provided to the contractor, adding that work on the project would commence as soon as paper work were completed.
Also speaking, Alhaji Shehu Madugu, the Commissioner for Environment and Forest Resources, said that the state government had awarded contract for waste and drain clearance project in Gombe metropolis.
He said one of the cardinal principles of the Inuwa Yahaya's administration was to maintain a clean environment in the state.
Madugu said that initially the project was being handled by INEX Cleaners, which covered 129 kilometres in Gombe metropolis at the cost of N110 million monthly.
"At the expiration of the contract between the state government and INEX cleaners, the contract was opened for competition and other companies applied.
"This is because the governor wants to check the excesses of monopoly.
"In any business environment if you allow monopoly situation definitely you would loose a lot of things.
"Diminishing return is going to set in and it will affect the overall output of the business assigned to contractor," he said.
He said that two indigenous firms applied and they were invited for screening, adding that the contract was awarded to Cosmopolitan Nigeria Ltd and Bapton Green Nigeria Ltd.
The Commissioner said that the scope of the job had increased from 129 km to 490 km due to road networks in the state capital.
He said that the state government would pay N93 million to the contractors as against the N110 million being paid to INEX cleaners.
"With the rain season set in, there is the need to clean the environment and evacuate refuse from water ways."
By Hajara Leman