The Guild of Corporate Online Publishers (GOCOP) has called on the Senate not to deny Nigerians of their universally recognised right to freedom of expression.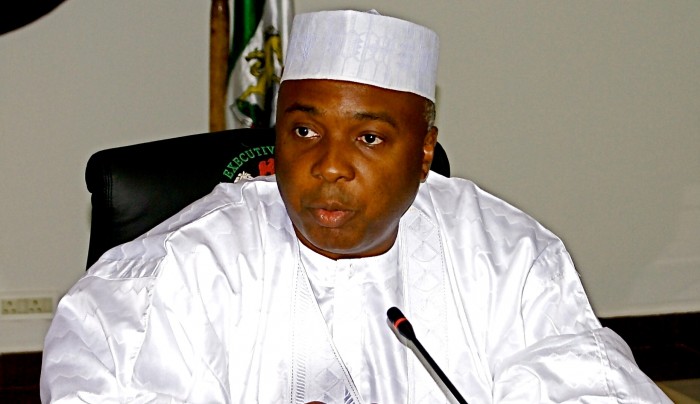 In a statement in Lagos on Sunday by its Publicity Secretary, Olumide Iyanda, the Guild said the draft bill to "Prohibit Frivolous Petitions and Other Matters Connected Therewith," which passed Second Reading in the Senate last week, poses a threat to the freedom of expression and obligation of the media as enshrined the Nigerian Constitution.
It noted that the bill proposes up to two years in prison or a fine of N2 million or both for anyone who posts an "abusive statement" via text message, Twitter, WhatsApp, or any other form of social media.
The bill also proposes varying penalties for false publications by print, radio and TV outlets.
GOCOP said on the proposed bill: "We wish to call the attention of the Senate to the UN Declaration of Human Rights, which guarantees freedom to hold opinions without interference and to seek, receive and impart information and ideas through any media and regardless of frontiers.
"Nigeria is also a signatory to other international statutes like the African Charter on Human and Peoples' Rights, the International Covenant on Civil and Political Rights and the UN Convention against Corruption, among others."
The Guild expressed concern that given the inadequate media and internet penetration in the country, the Senate will lend itself to any move to discourage further growth.
It said: "As other countries adopt more generous and dynamic approach to the protection of free speech to allow citizens access to information without fear of intimidation, the National Assembly should not shackle the very media for which our present democracy owes it survival.
"Having benefitted from a vibrant media, it is worrisome that the lawmakers have turned around to debate a law which seeks to punish users of online media platforms."
GOCOP, therefore, called on the lawmakers to desist from any action that will create fear among media practitioners, online activists and whistleblowers who may become likely targets if the bill becomes law.
"While we continuously campaign for responsible, objective and transparent practice among media practitioners and social media users across platforms, members of the Senate should not restrain access to information to protect politicians and other high ranking individuals who do not want to be held accountable for their actions," GOCOP said.