As part of the build up to the 7th annual conference of the Guild of Corporate Online Publishers (GOCOP), the group is gearing up to host media managers in both private and public sectors to a business luncheon on Wednesday, October 4, 2023, at the Abuja Continental Hotel (Old Sheraton) by 12 noon.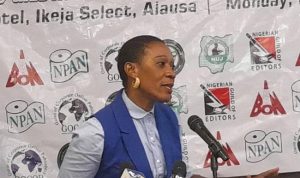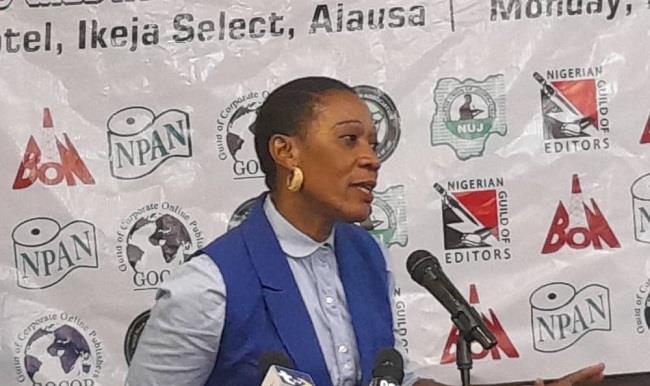 According to a press statement issued by the Publicity Secretary of GOCOP, Mr. Remmy Nweke, the luncheon specifically is to provide a relaxed atmosphere for networking and active engagement between members of GOCOP and the media managers of corporate organisations, states and federal government, ministries, departments and agencies as well as advertisers.
"All image and perception managers including chief press secretaries, commissioners for information, corporate communications employees of parastatals, ministries, agencies, financial institutions, manufacturing and service sectors; advertising and public relations practitioners are expected at the event," he said.
In addition, Nweke said the luncheon highlights the sincerity and commitment of GOCOP to partner with major actors in the public and private sectors as well as international agencies.
Activities, he said, have been lined up for a successful hosting of this year's GOCOP annual conference with the theme: "Nigeria: Roadmap for Socio-Economic Recovery and Sustainability." Even as prominent stakeholders in the polity, civil society organisations, security, judiciary, media, among others have confirmed participation.
The 7th annual conference, he also said, is slated for Thursday, October 5, to be chaired by the Registrar and Chief Executive Officer (CEO) of Joint Admissions and Matriculation Board (JAMB), Prof. Ishaq Oloyede, while Prof. Uche Uwaleke has been confirmed as the keynoter for this year.
Further, he said, seasoned panelists for this year include the Secretary-General, Committee of Vice-Chancellors of Nigerian Universities (CVCNU), Prof. Yakubu A. Ochefu; Special Adviser to the President (Policy Coordination) Hajia Hadiza Bala-Usman, and Chief Executive Officer, Cowry Assets Management Ltd, Mr. Johnson Chukwu.
Past Speakers at the Conference include: Rev. Matthew Hassan Kukah, the Bishop of the Catholic Diocese of Sokoto who delivered the 2019 lecture on "Economy, Security and National Development: The Way Forward". In 2021, Mr. Boss Mustapha, Secretary to the Government of the Federation keynoted the Conference in his capacity as Chairman of the Presidential Task Force on Covid-19. He spoke on: "Post Covid-19 Pandemic: Recovery and Reconstruction in Nigeria". In 2022, Professor Mahmood Yakubu, Chairman, Independent National Electoral Commission delivered the address titled: "2023 Elections: Managing the Process for Credible Outcome."
GOCOP was established to ensure that online publishers uphold the tenets of journalism in doing their jobs and our membership is a constellation of editors and senior journalists, whom, having distinguished themselves in their various stations in the print and electronic media, ventured into online publishing which is both the present and future of journalism globally. Currently, the Guild has over 90 corporate publishers as members.