The Guild of Corporate Online Publishers (GOCOP) has demanded the immediate release of Premium Times Security Reporter, Samuel Ogundipe, detained by the Nigeria Police Force for carrying out his constitutional duty.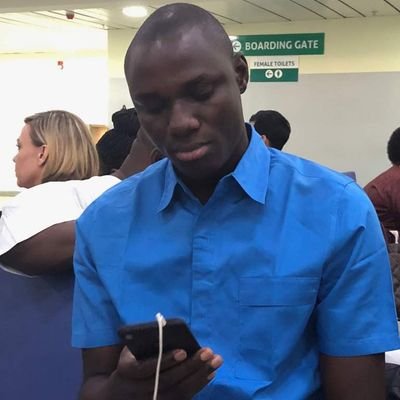 A statement signed by the Guild's Publicity Secretary, Olumide Iyanda, on Wednesday, August 15, 2018 also condemned the arrest by the Police Special Anti-Robbery Squad and harassment of the online newspaper's Editor-In-Chief, Musikilu Mojeed, and Education Reporter, Azeezat Adedigba, both of who have been released.
The Guild noted with dismay that the Police action was carried out on the day Acting President Yemi Osinbajo ordered the restructuring of the dreaded Special Anti-Robbery Squad, which is notorious for blatant human rights abuses.
While Mojeed and Adedigba have been released after harrowing interrogations, Ogundipe was still in detention as at Wednesday morning with no contact with his family or employers.
GOCOP considers the circumstances of the journalist's arrest as a damning indictment of the President Muhammadu Buhari Government, which has been accused by several groups and individuals of gross abuse of citizens' rights.
Ogundipe was arrested over a report on a correspondence sent by the Inspector-General of Police, Ibrahim Idris, to acting President Osinbajo on the sacked Director-General of the Department of State Services (DSS), Lawal Daura.
Daura was dismissed last week by Osinbajo for deploying DSS operatives to the National Assembly in a show of brute force.
Ogundipe's commendable refusal to disclose the source of his report is the reason the Police have held on to him in flagrant disregard for the Nigerian Constitution, which states that the Press shall at all times be free to hold the government accountable to the people.
GOCOP condemned the arrest and harassment of journalists in whatever form.
It advised the Nigerian Government to lecture its security agents on the provisions of the Freedom of Information Act, which confers Journalism Confidentiality Privileges on the media.
GOCOP demanded the release of Ogundipe and other journalists held by the Police and other government agencies without further delay.
The Committee to Protect Journalists has also joined other prominent individuals and groups in condemning the arrest and detention of the journalist.
In a statement on Wednesday, CPJ urged the Nigerian Police to immediately release the detained journalist, stressing that Ogundipe is not a criminal
Angela Quintal, CPJ Africa Programme Coordinator, speaking from Johannesburg, South Africa, said: "CPJ is gravely concerned by reports that Premium Times journalist Samuel Ogundipe was detained by Nigerian Police yesterday for his reporting.
"Samuel Ogundipe must be released immediately without any condition and be allowed to report without fear of reprisal.
"Journalists are ethically bound not to disclose their confidential sources and the fact that police reportedly arrested him because he refused to name his source is outrageous.
"Samuel Ogundipe is a journalist who is protecting his sources, and not a criminal. He must be freed now."