The Minister of Agriculture and Rural Development, Dr Mohammad Abubakar, has said that the rising waves of anti-technologists in the country against the introduction of agricultural technologies can be effectively eliminated with the continuous presentation of factual and reliable information to demystify the subject matter.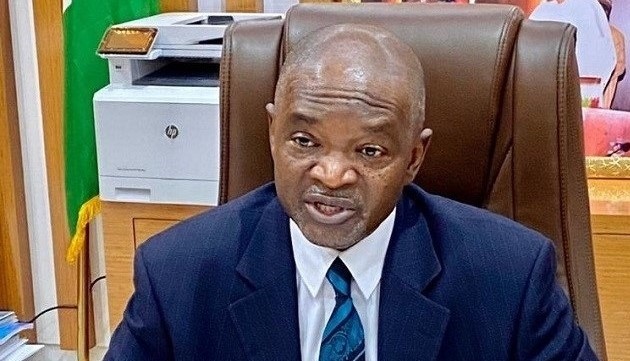 The Minister said while receiving the visiting Executive Director of African Agricultural Technology Foundation (AATF), Dr Canisius Kanangire, that genetic modification technology is not harmful but some of the fears expressed maybe be genuine.
"We need to work more to provide people with correct information that will help them make informed decisions about the technology," he said.
"I have a very decent understanding of GMOs, but there is a lot of work we need to do to reach out to the people and especially farmers. We cannot make any meaningful impact in agriculture if we exclude technology," he added.
Dr Kanangire said he was in Nigeria to thank the government and people for deploying technologies to enhance agricultural productivity in the country.
"The progress recorded by Nigeria will have immense impact on the continent. Nigeria has taken a giant step in bringing technologies to the doorsteps of her farmers. I have come to celebrate with you and to reiterate our determination to continue to work with you in your efforts to address food insecurity," he said.
The Executive Director was in Nigeria on a five-day working visit and he met Director Generals of National Biotechnology Development Agency, National Agricultural Seed Council, National Biosafety Management Agency, the Executive Secretary of the Agricultural Research Council of Nigeria, and the Executive Director, Institute for Agricultural Research.