The National Biosafety Management Agency (NBMA) has signed a strategic Memorandum of Understanding (MoU) with the Nigeria Agricultural Quarantine Service (NAQS) and the National Agricultural Seed Council (NASC) as part of efforts to regulate genetically modified organisms (GMOs) and its products in the country.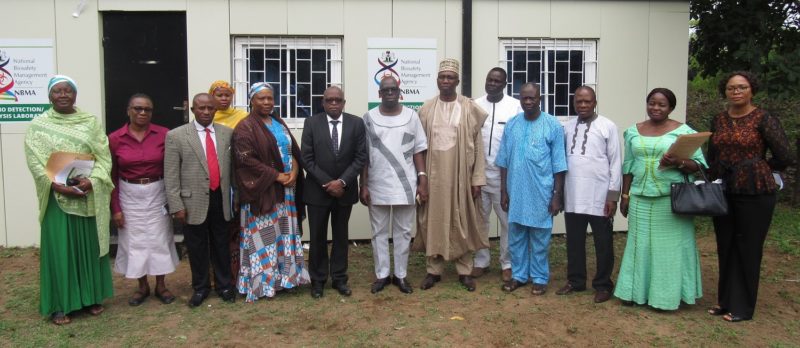 Signing the MoU on Wednesday, July 5, 2017 in Abuja, Dr. Rufus Ebegba, NBMA Director General/CEO, said that the MoU presented the various agencies the needed platform for synergy and the opportunity to fast track the management of issues of genetic modification in a way to safeguard the health of Nigerians and the environment.
Dr. Ebegba added that the MoU remained a landmark development in the history of biosafety in the country as it would ensure the agencies speak with one voice on issues of biosafety.
"The controversy surrounding GMOs will not abate soon therefore, it is important for us, as government, to work together and be courageous to say the truth without fear or favour," Ebegba added.
He noted that NBMA does not promote GMOs but promotes safety measures that will ensure the overall wellbeing of Nigerians.
Dr. Vincent Iselgbe, Coordinating Director, NAQS, during the signing ceremony acknowledged the role NBMA is playing in safeguarding the health of Nigerians.
"The existence of the NBMA is vital for our country. The Agency is in the forefront of protecting the health of Nigerians, as well as the environment. The country's agriculture is currently saddled with challenges such as army worms and other insect infestations, these developments reinforce the need for all to support the NBMA in carrying out its mandate," he said.
He said the MoU provided the necessary framework for his service to collaborate with NBMA as far as import and export of GMOs are concerned.
Also speaking, Dr. Phillip Olusegun Ojo, Director General, NASC, said that the National Seed Policy recognises the place of GM seeds hence the need for the council to work closely with NBMA in regulating the nation's seed industry.
The MoU took into cognisance the mandates of the various agencies' specified areas of partnership in the import and export of GM products, seed multiplication and commercialisation, and handling.