The 2018 class includes experts in infectious diseases, community-led development, human rights, health and vaccinations, and environmental conservation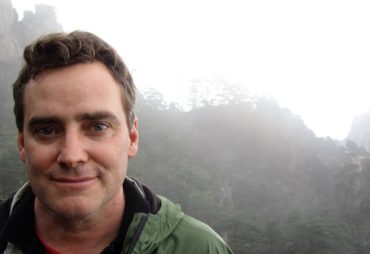 The Aspen Institute on Tuesday, January 23 announced the 2018 class of the New Voices Fellowship, a programme designed to ensure experts from the developing world have a voice in the global development discussion.
The 20 new Fellows are leading public health specialists, doctors, scientists, activists, social entrepreneurs, policy experts, researchers, and economists, and come from 12 countries across Africa, Latin America, and Asia.
"Across the world, local experts and local communities are taking charge of their own futures," said New Voices Fellowship Director, Andrew Quinn. "These are the voices we should be listening for when we listen to the story of global development – because these are the voices that  show the way forward on humanity's greatest challenges, including infectious disease, food security, good governance and climate change."
The 2018 New Voices Fellows come from Nepal, Uganda, Kenya, Malawi, Zimbabwe, Nigeria, India, Pakistan, Liberia, Mexico, Maldives, and South Africa. They will undertake a program of intensive media training and mentorship to reach a broader global audience through both traditional and new media, as well as speaking engagements.
This year's fellows include:
a human rights expert from Uganda who built a center for human-trafficking survivors in Uganda;
a real-life "Slumdog Millionaire" from Pakistan focused on health and education in the slums, where he taught himself how to read using newspaper scraps;
a microbiologist from Nepal who has worked extensively in the growing global problem of antimicrobial resistance;
a physician from Mexico committed to social justice and service to marginalized populations;
a Nigerian social entrepreneur who founded of a food processing company and a consulting firm focused on improving nutrition in West Africa;
a Kenyan scientist who has extensively studied immune response in mother-to-child transmission of HIV; and
a Ugandan activist who fought against the 2009 Anti-Homosexuality bill.
During the programme's first five years, New Voices Fellows were featured over 2,000 times in media outlets and delivered numerous TED and TEDx talks. Under a training partnership with The Moth, a non-profit organisation dedicated to the art and craft of storytelling, New Voices Fellows have told their stories to live US audiences and through radio and podcast syndication.
Supported by the Bill & Melinda Gates Foundation and the Open Societies Foundation, the New Voices Fellowship was established in 2013 to bring the essential perspectives of development experts from Africa and other parts of the developing world into the global development conversation. Application to the fellowship is by nomination only, and nominations will open in August 2018 for the next class.