Heads of state and government, Economy Ministers, Bank Governors, development partners and delegates will on Monday in Lusaka, the Zambian capital, begin talks on "Energy and Climate Change" as the African Development Bank's (AfDB's) 51st Annual Meetings commence. The event will come to a close Friday.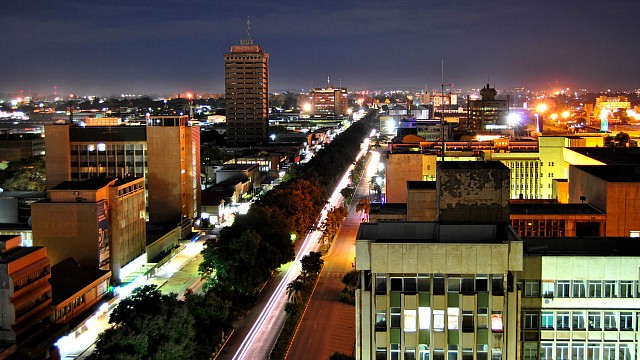 Nigeria's Vice-President, Yemi Osinbajo, is expected to grace the occasion.
This year's meeting will be focus on "Energy and climate change" – a timely theme for the world and particularly Africa, given that about 645 million Africans do not have access to electricity, 700 million have no access to clean cooking energy, and 600,000 die each year from indoor pollution from reliance on biomass for cooking.
No fewer 54 Finance or Economy Ministers from member countries of the AfDB, including Nigeria's Minister of Finance, Mrs. Kemi Adeosun, will review its 2015 operations report, and unveil new strategies and programme to create some 25 million jobs for young people over the next decade.
The Bank's flagship meeting would also bring together some 3,000 delegates. Other invitees include development partners, representatives of international organisations, academia, civil society and the media.
At the end of 2015, the Bank had made USD 112 billion of loans and grants since 1967, through some 4370 operations. In 2015, it disbursed some USD 8.8 billion in 240 operations, a 25 per cent increase on 2014. Nigeria has been a beneficiary of the bank's grants.
During the high-level meetings and thematic forums, participants will make in-depth assessments of the performance of Africa countries in the past year and envision how the Bank can help them cope with the difficult economic situation they face due to the global economic downturn and the fall in commodity prices.
AFDB President, Akinwumi Adesina, who will be presiding over his first Annual Meetings since assuming office as the Bank's 8th President on September 1, 2015, said that participants would examine a host of burning issues in Africa as well as approve its activities and budget for the coming year.
Amongst the Bank's five new priority actions – designed to scale up its operations for the continent's transformation – are Light up and power Africa, Feed Africa, Industrialise Africa, Integrate Africa and improve the quality of life for the people of Africa.
"All of them need to be debated and owned, as much by governments, as by business, as by civil society, as by the press, as by the people of Africa. The agenda is huge: We want to see nothing less than the social and economic transformation of Africa. We want to unleash massive potential – for Africa and for the world," he said.
The 2016 Annual Meetings theme is aligned with two of the Sustainable Development Goals (SDGs): SDG 7 to "ensure access to affordable, reliable, sustainable and modern energy for all" and SDG 13 to "take urgent action to combat climate change and its impacts".
The Bank's Annual Meetings are its largest annual event, and its biggest window on the world.  They bring together some 5,000 delegates and participants, and feature some 40 official events in addition to the Annual Meeting of the Board of Governors, which constitutes the core purpose of the Meetings.