Civil society organisations (CSOs) have accused some developing countries of insecurity and double standards by implementing projects that increase greenhouse gas (GHG) emissions into the atmosphere in their quest for industrialisation.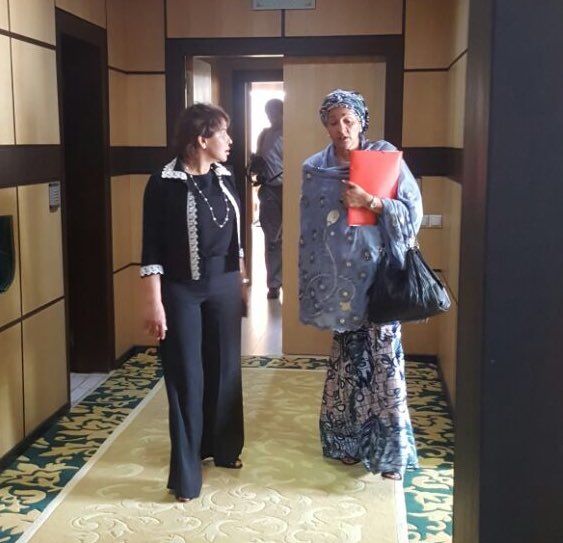 They singled out Nigeria and Morocco as countries that are investing in coal production.
The activists thus called for more financing to African countries to implement low-carbon development pathways. Indeed, they urged the developing world in general and the African continent in particular to pursue low carbon-emission pathways in line with the Paris COP21 agreement.
Speaking ahead of the sixth Climate Change and Development in Africa (CCDA VI) conference, Mithika Mwenda, the Secretary General of the Pan African Climate Justice Alliance (PACJA), expressed surprise that only 15 African countries have so far ratified the Paris Agreement.
"We want African countries to pursue low carbon-emissions pathways and implement bottom-top projects that will deliver justice to impacted people and communities," Mithika said.
"Whatever the challenges, African countries need additional financial and technological resources that would enhance their capacity to pursue a low-carbon path of development," says Azep Girmi of Least Developed Countries (LDC) Watch.
However, civil society actors noted that low-emission pathways do not apply only to the energy sector. In some African regions, land-use development, particularly infrastructure expansion, is identified as a key variable determining future GHG emissions.
"For most developing countries, adaptive and mitigative capacities are low and development aid can help to reduce their vulnerability to climate change," said Johnson Nkem of African Climate Policy Centre (ACPC). "It can also help reduce their emissions growth while addressing energy-security and energy-access problems," he added.
According to the International Energy Agency (IEA), Africa's energy consumption will increase by 80% by 2040; but, with the continent's population almost doubling, the energy consumption footprint will reduce per capita.
However, studies have projected that nearly one billion additional people will have access to electricity by 2040.
The IEA report however outlines another possible future – what it calls the "African Century" – in which Africa's governments and donors invest an extra $450 billion in energy. This would sharply increase the use of fossil fuels, reduce much of the most polluting renewables, and provide energy access to 230 million more people. Providing more – and more reliable – power to almost two billion people will increase GDP by 30% in 2040.