Ghana's long and arduous journey towards issuing FLEGT (Forest Law Enforcement Governance Trade) licences is set to end in March 2021. Issuing FLEGT licence, is key in the Voluntary Partnership Agreement (VPA) between Ghana and European Union (EU) with the goal to trade only in legal timber products.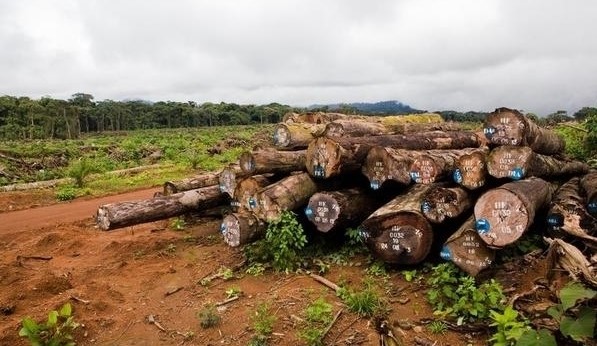 In other words, timber products must be from a verifiable source that complies with sector regulations. This was a key deciding factor for Ghana to pursue the VPA as a vehicle to address illegal logging that has plagued the country for decades.
While the entire nation stands to benefit from the process in terms of enhancing sustainable forest management, the main implementer and beneficiary of the FLEGT-VPA processes is the timber industry. The expectation is that timber industry operators comprising concession holders with processing facilities; concession holders without processing facilities; and owners of processing facilities without concessions, will follow the due process to ensure that their products meet the required standards for both international and domestic markets.
However, some observers are concerned that the current posture of concession holders without processing facilities could affect the issuance of FLEGT Licence, Export Permit or Domestic Timber Inspection Certificate (DoTIC).
This is because as initiators of harvesting operations in the timber supply chain, this group has little understanding and appreciation of critical requirements and have issues with health and safety compliance. Besides, the weak tenacity of processing facilities without concessions to insist on evidence of FLEGT compliance, when receiving raw materials from this category of concession holders does not augur well for the FLEGT process.
Nevertheless, because of the significant role this group of concession holders' play in the timber supply chain, experts believe it is important to develop their capacity to enable them to meet the legality requirements under the FLEGT-VPA process.
In the light of this, Nature and Development Foundation (NDF) is implementing the "FLEGT Compliance in Ghana: Developing the capacity of Loggers without processing mill," with funding from the EU. The implementing partners are Forestry Commission (FC), Forest Services Division (FSD), Ghana Timber Association (GTA), Forest Industries Association of Ghana (FIAG), Factory Inspectorate Division (FID) and the Labour Commission in collaboration with FAO-EU FLEGT Project.
Beneficiary areas are: Bekwai and New Edubiase in Ashanti region; Oda, Kade and Mpraeso in Eastern region; Assin Fosu in Central region and Tarkwa in Western region. The project will build the capacity of 40 concession holders without processing mills to comply with private sector obligations under Principles 1, 2, 3 and 4 of Ghana's timber legality definition.
Principle 1 is on the source of timber and focuses on timber that originates from the prescribed sources, with the logger given a written consent from the concerned individuals, group and owners for the tree to be logged.
Principle 2 on timber rights allocation enjoins the logger to have been issued with a Timber Utilisation Contract (TUC) by the Minister, and ratified by Parliament following the specified competitive process. Or the Logger should have been issued a Salvage Permit by the Forestry Commission (FC).
Principle 3 dwells on Timber Harvesting Operations and here the logger should have complied with the specified forest operation procedures and standards. They include conducting stock surveys to determine which tree should be felled as well as establish the technical appropriateness for a tree to be felled. For instance, trees within a buffer or protection area such as river banks and on slopes as well as trees marked as seed trees or earmarked for canoe production are excluded from being logged.
Principle 4 is on transportation of timber, which was to have been done at all times in accordance with standards prescribed by statutes such as L.I. 1649 – Timber Resources Management Regulations, 1998 Section 24. (1) says, "no timber shall be transferred or removed from any forest area unless there is carried with it a timber conveyance certificate." While, Timber Resource Management and Legality Licensing Regulations, 2017 (L.I. 2254), Section 57 (1) permits the transportation of timber products only between the hours of 6 am to 6 pm on a working day.
Aside receiving training on harvesting, social responsibility agreements (SRAs), operational plans and transport requirements, the beneficiaries will also be introduced to health and safety standards under the Ghana Legality Assurance System (GhLAS). The GhLAS comprises the country's definition of legal timber and chain of custody to track the movement of legal timber backed by the establishment of the Ghana Wood Tracking System among other establishments.
NDF's Coordinator for the Project, Abena Woode says the implementing partners are hopeful that at the end of the 12-month project period, change will be evident in the ability of concession holders without processing facilities to comply with the GhLAS requirements. "This will ensure continual access to domestic markets, generate livelihoods from the production and trade of legal timber and ensure compliance to FLEGT license when passed," she noted in an interview in Accra.
Since the VPA was signed in 2009, following two years of negotiations, Ghana's forestry sector has seen improved transparency, participation, capacity, accountability and other aspects of forest governance as required under the FLEGT programme. Prior to this, the sector was marked by internal weakness that frustrated efforts to attain the objective of sustainable forest management.
Immediate concerns in the sector included how to stem the tide of illegal logging activities so as to contain timber harvesting within the ecologically determined annual allowable off take. Another disturbing concern was the shift in preference in the EU market for wood and wood products from legal and certified sources, and how Ghana could maintain its market share of the relatively lucrative EU timber market in the phase of emerging changes.
In response to these challenges and to save what is left of its tropical forest cover as well as counter the unsustainable timber harvesting, Ghana embarked on a number of policy, legislative and institutional initiatives and reforms. They included suspension of log exports and a prohibition of chainsaw logging.
The development of the 1996-2020 Forest Sector Development Master Plan, helped to shape the forest policy agenda, which fostered the process towards forest law enforcement and the establishment in 2007 of the Validation of Legal Timber Programme (VLTP).
By Ama Kudom-Agyemang