Plastic waste is a menace in Ghana's environmental management. The generation, collection, composition, and disposal of plastic waste pose high environmental risk.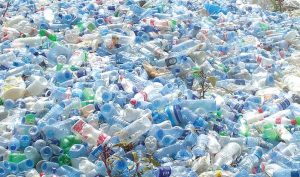 After being discarded, they form colossal mounds of waste that enter the terrestrial and marine ecosystems; and as they break down, they degrade into micro-plastics that contaminate food sources, with potential deleterious effects on human health.
The rapid growth in Ghana's urban population calls for urgent attention in innovative solutions and resource mobilisation to reduce, reuse, recycle, or recover as much waste as possible before burning it – and recovering the energy – or otherwise disposing of it.
But the harmful effects of incineration, proposed as the best way to manage waste, have emerged as a critical environmental issue.
The Green Africa Youth Organisation (GAYO) has launched an anti-incineration and plastic pollution campaign to motivate collective action towards sustainable solutions for a more sustainable way to manage waste.
"While incineration could mitigate the sheer quantity of plastic waste burnt, it fails to wrestle with the underlying cause of the problem," said the organisation.
As part of its effort to raise awareness as major stakeholders to induce conversation, GAYO, in partnership with the Global Alliance for Incinerator Alternatives (GAIA) organised a media conference in Accra on the detrimental impacts of incineration and plastic pollution on the environment, human health, and marine life.
"This workshop is exploring different forms of environmental impact through reporting across media platforms while allowing journalists to improve their knowledge to report effectively on ecological and climate change issues," said Mabel Laryea, GAYO Assistant Project Coordinator.
The conference urged media representatives to be actively involved in campaigns for policy modifications, promoting sustainable alternatives, and rallying public support for reducing plastic waste and abolishing incineration practices.
National Plastics Management Policy
An estimated 8 million tonnes of plastic waste leak into the ocean every year, and Ghana generates approximately 1.1 million tonnes of plastics per year.
The country seeks for the eradication of plastic pollution in the marine environment and other water bodies by 2040.
The purpose of the National Plastics Management Policy is to bring renewed focus and cohesion to the many existing policies and programmes within the public and private sectors to address the rapidly growing plastics pollution crisis in Ghana.
President of Informal Waste Ghana, Lydia Bamfo, emphasised the need for collaborative efforts between the public and private sectors in efficient plastic waste management to drive an environmentally productive economy.
Innovative social enterprises have set out to rescue some of the millions of plastic trash and other waste materials from Ghana's waste stream by turning such waste into high fashion goods, while creating employment opportunities, restoring dignity and financial independence for the youth.
Some train and employ street youth from disadvantaged communities to clear their streets of such waste and applying creative talents to transform them into handmade designer products.
Research and academia are also involved – some are turning plastics into fuel, while others have produced bitumen addictive from plastic waste to build roads that can withstand climate extremes.
Micro recycling businesses are also recycling plastics into chamber pots, pavement blocks, artifacts, and hospital equipment.
Madam Lydia expects the government to lead the charge by providing the environment for private manufacturers to add value to plastic waste.
By Kofi Adu Domfeh