Since its outbreak was first recorded in Wuhan, China in December 2019, COVID-19 has spread like wildfire in the harmattan season, practically affecting almost every nation. Five months on, there is still no cure for the coronavirus.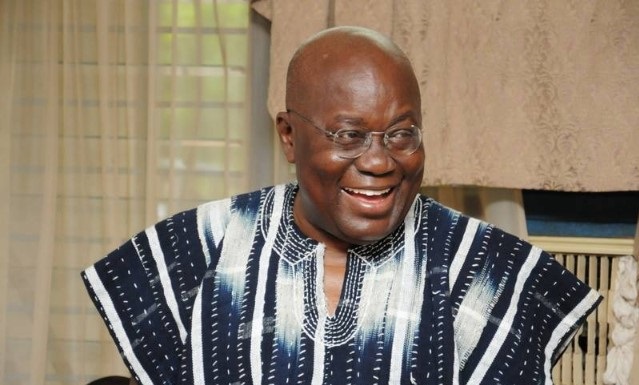 Collaborative research mainly focused on developing a prophylactic (preventive) vaccine and therapeutic (treatment) vaccine is on-going. In Ghana, there are hints of a possibility of a COVID-19 related research to be conducted in the country.
"There are already plans for research in Ghana, which are being considered by the Ghana Health Service Ethics Committee," says Dr. John Amuasi of the Department of Global Health, School of Public Health of the Kwame Nkrumah University of Science and Technology in Kumasi.
He adds: "Internal funding from within the country is however critical." Thereby, suggesting the need for the state to prioritise a Ghana-led COVID-19 research process, by deliberately assigning funds to implement the proposal.
Dr. Amuasi was speaking in a telephone interview in relation to the launch of an international coalition of scientists, physicians, funders, and policy makers from over 70 institutions from more than 30 countries in response to COVID-19 in resource poor settings.
Known as "COVID-19 Clinical Research Coalition," the group, which has been formed as part of global research efforts on handling the virus, is concerned about African, Latin American, Eastern European, and certain Asian countries, where the virus could wreak havoc on already-fragile health systems.
These are areas where the virus can also cause the greatest health impact on vulnerable populations. The coalition, therefore, aims to accelerate desperately needed COVID-19 research in these areas.
Dr. Amuasi says the formation of the coalition means Ghana and other countries in the sub-region are positioned to benefit from the research. "This means should there be any benefits, we would be more proximal to them."
He explains that should a COVID-19 research take place in Ghana, it will be spearheaded by Ghanaian health scientists and researchers: "We have the knowledge and infrastructure for this," Dr. Amuasi stresses.
He welcomes the potential of traditional medicines to contribute to any COVID-19 research efforts conducted in Ghana but points out: "The only challenge is that they would need to be subjected to the same rigorous research as any other therapies. This often takes time but can be accelerated."
Meanwhile, a press statement issued on Thursday, April 2, 2020 to announce the launch of the coalition, said international research collaboration and coordination is needed urgently to support the resource-poor countries to respond effectively to the worsening pandemic and speed up research adapted to resource-limited settings.
The need for such targeted research arises because few of the research trials are planned for resource-poor settings.
"One important research response to COVID-19 has been launched already, the World Health Organisation (WHO)-led SOLIDARITY trial, an unprecedented global effort," the statement said, adding, "But…out of almost 600 COVID-19 clinical trials registered, very few trials are planned in resource-poor settings."
The statement affirmed members' commitment "to sharing their technical expertise and clinical trial capability to accelerate COVID-19 research" in the resource-limited settings. Accordingly, the coalition will facilitate a coordinated approach, so that all data from all regions can be collected in a similar fashion, pooled and shared in real-time. "This," the statement said, "will help countries and the WHO to make rapid evidence-based decisions on policies and practice."
The statement also cited the approval of the coalition by WHO's Chief Scientist, Dr Soumya Swaminathan. "We welcome the launch of this coalition, which takes advantage of existing multinational and multidisciplinary expertise in running clinical trials in resource poor settings, and will help the World Health Organisation (WHO) in its coordinating role in the global response to COVID-19."
He added: "Although the epicentre is today elsewhere, we must prepare now for the consequences of this pandemic in more resource-constrained settings or we stand to lose many more lives."
In his press briefing on Friday, April 10, WHO Director-General, Dr. Tedros Adhanom Ghebreyesus, highlighted what is happening in Africa, saying: "We are seeing the spread of the virus to rural areas. We are now seeing clusters of cases and community spread in more than 16 countries."
Therefore, WHO is anticipating "severe hardship for already overstretched health systems, particularly in rural areas, which normally lack the resources of those in cities."
Members of the Coalition have called for specific commitments to ensure access, so that effective new treatments are made available as soon as possible in resource-poor settings. The expectation is that such treatments will be affordable and readily accessible.
So far more than 70 organisations have joined this coalition, with a call made to other organisations ready to contribute existing capacity to join.
The coalition brings together an unprecedented array of health experts, including public-sector research institutes, ministries of health, academia, not-for-profit research and development organisations, NGOs, international organisations, and funders all committed to finding COVID-19 solutions for resource-poor settings.
By Ama Kudom-Agyemang, Accra