Ghana's President, Nana Addo Dankwa Akufo-Addo, has announced an extension to religious gatherings from one hour to two hours and the lifting of restrictions on the number of congregants worshipping at a time, with effect from Sunday, August 1, 2020.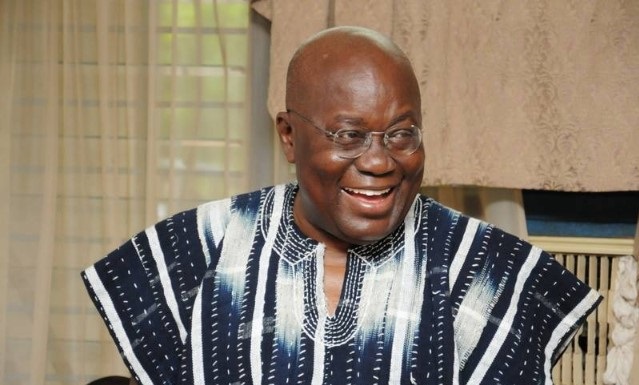 He, however, cautioned religious leaders desirous of implementing the enhanced easing directive to ensure that congregants wear face masks at all times, and scrupulously observe the one metre social distancing rule.
The President was addressing the nation in his 14th update on Ghana's enhanced response to the Coronavirus pandemic on Sunday, July 26, during which he outlined the Phase Two of the easing of restrictions to get the life of Ghanaians and the economy back to normal.
He announced the reopening of the nation's tourist sites and attractions to receive visitors and said open air drinking spots can now operate, urging management of such facilities to enforce enhanced hygiene and social distancing protocols. But beaches, pubs, cinemas and nightclubs, are to remain closed until further notice.
President Akufo-Addo said clearance has been given to the nation's female Under-20 and Under-17 national football teams to go into their respective training camps to begin preparations towards their FIFA and CAF-sanctioned international matches, which begin in September. He charged all involved in the training, including technical and management teams to strictly observe all the protocols issued by government, CAF and FIFA against COVID-19. The President said all other team and contact sports, and competitive sporting events shall remain suspended till further notice.
He further announced government's decision to lift the restrictions in the transport sector, and allow for full capacity functioning of domestic airplanes, taxis and public buses. He encouraged the mandatory observance of wearing of masks in vehicles and aircrafts as well as the maintenance of enhanced hygiene protocols. Meanwhile, the nation's borders, by air, land and sea, will remain closed for human traffic until further notice.
The President explained that special dispensation will continue to be given for the evacuation back to Ghana of Ghanaians stranded abroad, who on arrival, will be subjected to the mandatory quarantine and safety protocols.
Touching on funeral rites, he said private burials, should still be performed with a maximum of 100 persons.
On the issue of re-opening of schools, President Akufo-Addo said government is still in consultation with education stakeholders to determine the conditions after final year students complete their examinations.
He reiterated the extension of some incentive packages announced earlier by the Minister of Finance in his mid-year budget review. These include extension of incentive packages for health workers and free water supply to all Ghanaians for three months from July, August to September; free electricity supply to lifeline tariff customers until the end of the year and a reduction in the Communication Service Tax from 9 percent to 5 percent, with effect from September 2020.
Also in the offing is the National Unemployment Insurance Scheme that will provide temporary income support to workers that have lost their jobs, once approved by Parliament. Additionally, government is to increase pump GHS 150 million into the CAP Business Support Scheme to ensure an increased number of beneficiaries, while a Guarantee Scheme of GHS 2 billion is to be established to enable businesses access credit at more affordable rates for improvement and sustainability.
The President was grateful that COVID-19 related hospitalisation and death rates among Ghanaians have been "very low, some of the lowest in Africa and in the world." According to him, "the Ghanaian people, mercifully, are not dying of the virus in the hundreds and thousands that were earlier anticipated and predicted, and that are being seen on a daily basis in some other countries."
He observed that though the behaviour of this virus has baffled the experts and defied most predictions, five months on, the country is witnessing a much milder manifestation.
President Akufo-Addo stated: "We can say that we are witnessing a much milder manifestation of the virus in the country, than was initially feared. The rate of virus-related deaths has remained, persistently, low at 0.5% of confirmed cases."
The President recalled that at the time he delivered his 13th Update, as at June 27, the number of active cases in the country stood at 4,245. But as at midnight of July 24, nearly a month later, the number of those who had the virus in Ghana was 3,307. He also recollected that, a month ago, the number of recoveries stood at 12,994, and today, it is 29,494.
"This means our recovery rate has improved from 75% of positives, a month ago, to 89.5%, all in one month currently," President Akufo-Addo stated.
He was optimistic that even though the virus is still raging, with no effective treatment discovered yet, salvation would eventually come with an effective and accessible treatment, and hoped it will happened soonest. "We hope and pray that this will happen tomorrow, but it may very well happen in a couple of months, in a couple of years or it may take even longer."
President Akufo-Addo stressed that, until then, Ghanaians needed to learn how to adapt to the conditions. "It is not normal that we have to wear masks, but now we have to; it is not normal that we cannot shake hands with each other; and it is certainly not normal that we cannot hug our family members and loved ones; but that is our current reality," he said, adding, "Until treatment is found, COVID-19 will remain a part of our lives."
He expressed concern about the stigmatisation of persons, who have contracted COVID-19 and urged those engaged in the practice to stop, as it stops people from getting screened, tested and treated. The President noted that "the virus is no respecter of persons, and the overwhelming majority of persons who have tested positive, recover, indeed, have recovered, and are living perfectly normal lives, and pose no danger to anyone."
By Mary Ama Kudom-Agyemang