The German government on Friday, May 5, 2023, unveiled plans to co-opt the country's rooftops and open new spaces in a major expansion of solar power generation.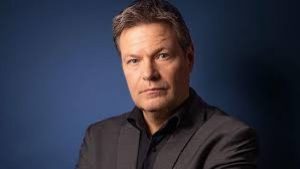 Speaking with industry representatives at a summit on solar power in Berlin, Economics and Climate Action Minister Robert Habeck said a new model for a communal power supply of buildings is set to be introduced, using apartment blocks to harness the sun's energy.
This should enable the on-site use of solar power for all residents, which should be easy to use and its systems connected quickly, he said.
Using panels, photovoltaic, or solar technologies convert sunlight into electrical energy. Germany's enthusiasm for such renewables grew with its reduction in imports of Russian fossil fuels after Moscow's full-scale invasion of Ukraine in February 2022.
The package of new measures will also make sufficient areas available for ground-mounted systems while planning and approval procedures will be sped up, Habeck said.
After Germany hosted its first dedicated solar energy summit in March, Habeck stressed again in Berlin that solar power is one of the cheapest energy sources available.
The construction of new power plants is increasing and will only keep accelerating, as further restraints on the solar power process are removed, he pledged.
Responding to the plans, Germany's Solar Industry Association said the reforms could boost the share of photovoltaics in the country's power supply from the current 10 per cent to 30 per cent in the next ten years.
At the same time, electricity consumption will grow strongly, according to the association's head Carsten Körnig: "We need the speed of light everywhere," Körnig said.