Germany has unveiled an initiative that will assist developing nations to implement climate change commitments made last December in Paris, France. Many developing countries at the COP21 UN climate conference made their first ever commitment to complying with climate targets with the adoption of the Paris Agreement.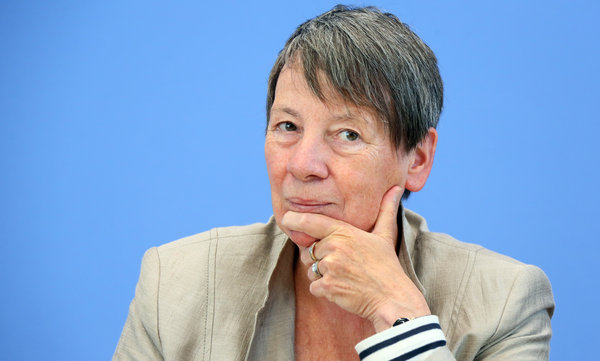 However, a new implementation partnership now aims to help them transform these targets into specific strategies and measures, thanks to disclosures made recently by the German Federal Environment Minister Barbara Hendricks and Federal Development Minister Gerd Müller at the Petersberg Climate Dialogue.
The implementation partnership has been initiated jointly by the German Ministry for the Environment and Building and the German Ministry for Economic Cooperation and Development together with the World Resources Institute (WRI). Its goal is to support developing countries in specifying and implementing their nationally determined contributions (NDCs). It also aims to help merge existing climate and development goals and to achieve greater harmonisation among the various donor programmes. The partnership will be officially launched at the Marrakesh climate conference in Morocco (COP22) in November.
Hendricks said: "In Paris we all pledged to stop dangerous climate change. We now have to achieve the targets we have set ourselves and to breathe life into the Paris Agreement. We are ready to support developing countries in tackling this challenge and to share our experience with them. This should also give our partner countries new opportunities for development. I believe that this initiative will send an important political signal at the next Marrakesh climate conference."
Müller's words: "Climate change is driving millions of people out of drought-stricken regions in Africa and coastal regions in Asia. We will only be able to achieve a world without hunger and poverty if we all join forces to drive forward effective climate action. This is a key challenge for the international community in the 21st century and the prerequisite for peace, and for equitable and fair globalisation."
Developing countries, donor countries, institutional partners and NGOs will participate in the partnership. Membership is open to all countries, it was gathered. To support the set-up of the partnership, the German Ministry for the Environment and Building and the German Ministry for Economic Cooperation and Development will finance the establishment of a secretariat in Washington and Bonn. Additionally, the climate action projects of both ministries will focus to an even greater extent on implementing the nationally determined contributions under the Paris Agreement.
One of the implementation partnership's key tasks will be to organise quick access to tailor-made advice for developing countries. The partnership will draw on the know-how and work of numerous organisations, initiatives and platforms. There will also be a contact point for developing countries with specific climate-related questions – for example on developing the use of renewable energies, sustainable urban development and climate-resilient agriculture to name but a few. The partnership also aims to ensure that the various donors in different countries work hand in hand in implementing the Paris Agreement.