Germany has joined the "High Ambition Coalition for Nature and People". Chancellor Angela Merkel announced this on Monday, January 11, 2021 at the One Planet Summit for Biodiversity.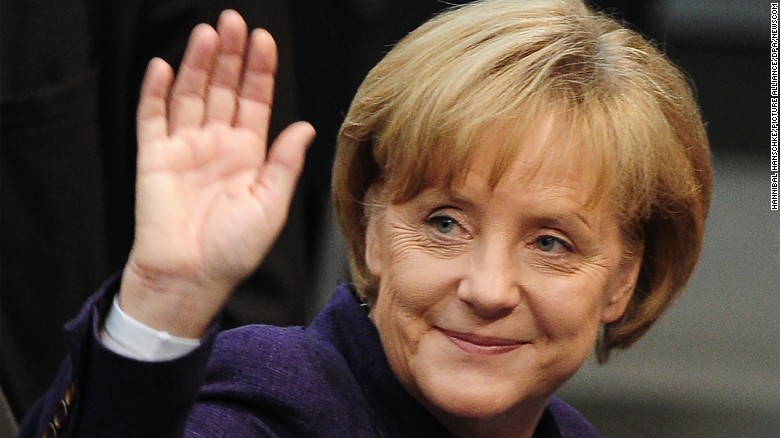 The international alliance is committed to the effective protection of at least 30 percent of the country and the world's oceans by 2030. It was launched on the initiative of the presidents of France and Costa Rica. The "High Ambition Coalition" is an important step on the way to this year's World Biodiversity Conference and an ambitious global framework for biological diversity.
German Environment Minister, Svenja Schulze, said: "Nature sends us clear signals: The world community urgently needs to act. We need effective alliances and concrete activities to protect biological diversity. In the EU, under the German Council Presidency, we agreed on ambitious goals: By 2030, at least 30 percent of the land area and 30 percent of the oceans must be placed under, in some cases, strict protection.
"Germany is committed to advancing within the EU and internationally to effectively protect land and sea. But we can only achieve our goals together. What is needed is a network of well and fairly managed protected areas and sustainable use of nature that does not stop at borders. I am committed to nature conservation."
Protected areas are a central building block for effective pandemic prevention. Science assumes that the destruction of ecosystems increases the likelihood that new viruses will jump from animals to humans. The Federal Environment Ministry advocates an ambitious conservation area goal that reconciles sufficient area expansion with the networking and integrity of natural ecosystems.
This contributes directly to the preservation of species-rich ecosystems and healthy, resilient populations. A protected area objective is part of the proposed catalogue of objectives, which is to be adopted as part of the new global framework for biological diversity at the next World Biodiversity Conference in Kunming (China).
The COVID-19 pandemic has made it clear that the health of people, animals and nature are inextricably linked. The One Planet Summit 2021 was all about protecting biodiversity. Chancellor Merkel also advertised the International Alliance for the Reduction of Health Risks in the Wildlife Trade. This initiative was started last year by the Federal Environment and Development Ministry (BMZ) together with international partners. The alliance forms a platform for cooperation, knowledge transfer and concrete measures in order to reduce the risk of a direct transmission of diseases to humans in the wildlife trade.
The "One Planet Summit" also focused on the close connection between deforestation, species protection and human health. As a GNU (Germany-Norway-United Kingdom) partnership, Germany, Norway and Great Britain play an international pioneering role in supporting tropical forest protection. In 2015, the governments of the three countries announced that they would provide $5 billion in the period 2015-2020 for countries with ambitious plans and concrete results to stop tropical deforestation. That promise was exceeded by $ 5.6 billion.