Germany's would-be coalition partners have agreed to drop an ambitious plan to lower carbon dioxide emissions by 40 per cent from 1990 levels by 2020, two sources said on Monday, January 8, 2018.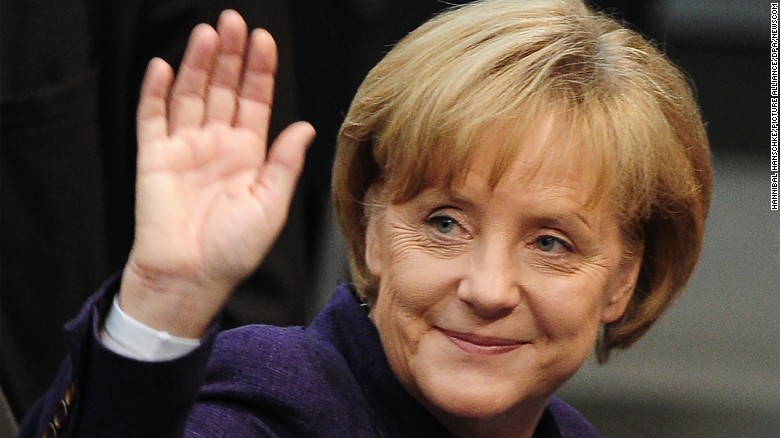 This is a potential embarrassment for Chancellor Angela Merkel.
Due to strong economic growth and higher-than-expected immigration, Germany is likely to miss its national emissions target for 2020 without any additional measures.
Negotiators for Merkel's conservative bloc and the centre-left Social Democrats (SPD) said the parties had agreed in exploratory talks on forming a government that the targeted cut in emissions could no longer be achieved by 2020.
Instead, they would aim to hit the 40 per cent target in the early 2020s, the sources said, adding that both parties are still sticking to their goal of achieving a 55 per cent cut in emissions by 2030.
The deal would represent something of a U-turn by Merkel, who has long presented herself as an advocate for climate protection policies on the international stage.
The parties also agreed that the share of renewable energy in Germany's electricity consumption should rise to 65 per cent by 2030 from roughly a third currently, the sources said.
Currently, the government plans to raise the renewable energy quota to between 45 and 55 per cent by 2025.
Negotiators also agreed to cut the tax on electricity in order to reduce energy costs, according to a document.
They also plan to tender an extra 4 gigawatts of solar energy as well as onshore and offshore wind-generating capacity.
The agreement, worked out by energy experts from both sides, must still be approved by party leaders.
The two sides want to stick to an already-agreed climate protection deal which foresees a commission to submit plans for an exit from coal-fired energy by the end of the year.
Merkel's conservatives and the SPD also agreed to raise the threshold for the top income tax rate of 42 per cent to 60,000 euros (72,000 dollars) a year from a current 53,700 euros, another source said.
Her Christian Democrats (CDU) and their Christian Social Union (CSU) Bavarian allies promised tax relief during campaigning for September's election and the initial agreement to raise the bar indicates the SPD is willing to compromise.
Sealing a deal with the SPD to renew their 'grand coalition', which has governed Germany since 2013, is Merkel's best chance of securing a fourth term in office after the election weakened both parties.
Monday's compromises mark a small step in the talks, however, as the would-be partners still have to bridge major differences on immigration, the future of the EU and the economy.
Merkel, whose first attempt to form a coalition with the Greens and the pro-business Free Democrats (FDP) failed in November, said on Sunday at the start of five days of talks with the SPD that the negotiations could succeed.
Members of her party sounded similarly upbeat on Monday.
"Yesterday, we worked very factually and we did well," said Julia Kloeckner, a senior member of the CDU. "We are aware of the fiscal limitations and we are optimistic."
SPD leader Martin Schulz has vowed to put any agreement with the conservatives up for a vote by party members, many of whom are opposed to another coalition of the two largest parties in parliament.
The SPD want to improve the rights of workers and scrap Germany's dual healthcare system of premium private care and more widely accessible public care, replacing it with a single "citizen's insurance".
They also oppose a plan by the conservatives to extend a ban that expires in March on family reunifications for some asylum seekers.