The African Centre for Leadership, Strategy and Development (Centre LSD) has advocated for significant inclusion of women in the extractive industries.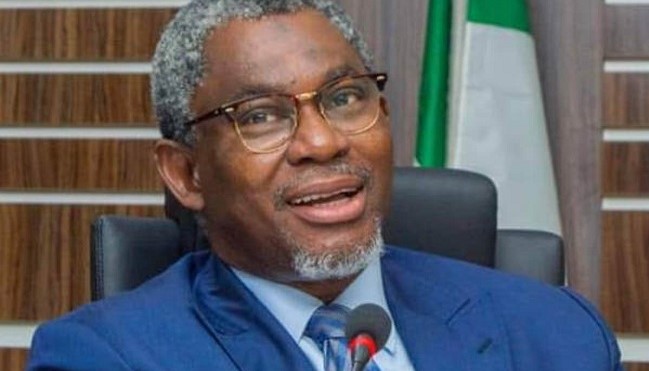 The Executive Director of the Centre, Mr Monday Osasah, made the remarks on Friday, June 18, 2021 during a two-day workshop organised by the Centre for Ebonyi State stakeholders in Abakaliki.
The event was meant to Interface with the stakeholders on Gender and Natural Resources Management.
Osasah explained that the meeting with stakeholders was to help interrogate systems, structures and practices that put women at a disadvantage in the extractive sector.
He said that the objective of the project was to engender increase in the number of action taken by stakeholders against gender-based violence in the extractive sector in the state.
It is also to engage policy and opinion leaders to initiate, generate and sustain responses on issues that affect women and children in the extractive sector.
Osasah stated that the meeting engaged traditional leaders and women in mining who were selected from some host communities for proper understanding of the project.
"In Nigeria, women face systematic discrimination in all phases of extractive industry.
"The meeting will enable them understand the prevalence and gender-based violence to women and children in the extractive industries.
"The project is supported and funded by the Ford Foundation to build general support for strengthening approach to gender and natural resources management," Osasah said.
Betty Ekanem, Women Rights Officer of the Centre and Resource Person, said that the Mining Act 2007 has been gender blind and as a result, women face discrimination and systemic disadvantages in the sector.
Ekanem said the project was geared to proffer solution to the challenges, empower them with knowledge to enable them maximise their potential in the extractive sector.
She described gender mainstreaming as a strategy that requires assessment of any planned action to identify different implications of men and women.
"Equal opportunities, priority for decision making , representation, and services for men and women are core," Ekanem said.
Mr Sunday Okike, Permanent Secretary, Ministry of Mines and Solid Minerals, appealed that the women should learn how to indicate their interest in whatever position they desired.
"I advise the women to put their resources together as a cooperation and enter into any business that will enhance their means of livelihood," Okike said.
Another facilitator and Executive Director, Neighborhood Environment Watch Foundation, Dr Kelechukwu Okezie, said that the training was apt because the state is endowered with mineral deposits.
Okezie called on the state government to address the disparity in the sector for development.
He described the extractive sector as a venture that involves exploration, extraction, processing, transport among others.
Sylvia Ogbuinya, President, Ebonyi Women in Mining, commended the group for its deep commitment to engage stakeholders to interrogate practices that have put women and children at a disadvantage.
The event featured inauguration of male allies in mining communities to support and ensure proper integration of women in the sector.
By Uchenna Ugwu