A call has been made by the Director General, National Emergency Management Agency (NEMA), Engr Mustapha Maihaji, for gender perspective to be adopted in disaster management policies in Nigeria.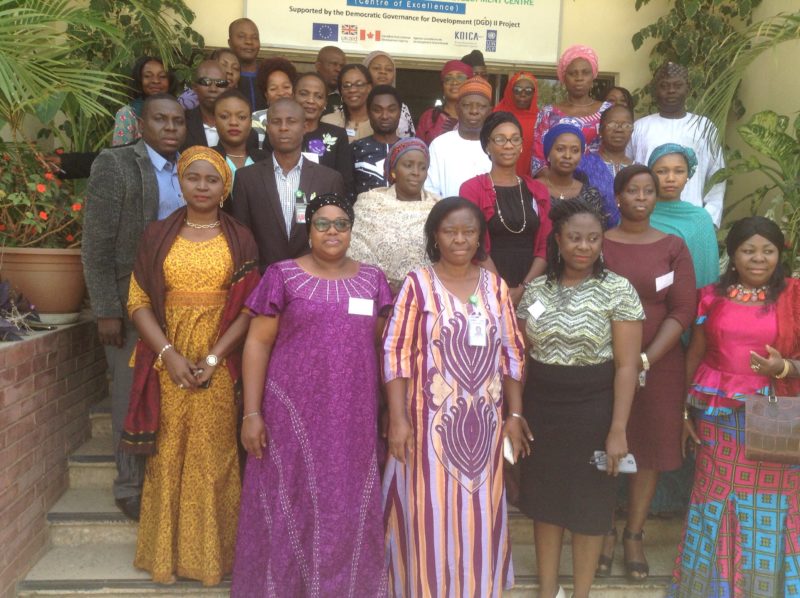 Making this call on Thursday, June 1, 2017 in his address at the commencement of the two-day NEMA organised and United Nations Development Programme (UNDP) supported Expert Review Workshop at the National Institute for Policy and Strategic Studies (NIPSS), Kuru-Jos, Plateau State, Maihaji, who spoke through the NEMA Zonal Coordinator North Central, Mallam Abdusalam Mohammed, noted that doing so would result in a smarter outcome of disaster management in the country.
"Our interventions shall strike the right balance between men and women by providing them with the same opportunities to ensure equality of outcome and will undoubtedly contribute to the realisation of social and economic empowerment for all, especially those affected by disaster," he said.
He stressed that their interventions take the strategic needs of both men and women in view of the fact that gender-equality agenda is not just about improving the situation of women; rather, it is about redressing inequalities between men and women.
Earlier, Director General, Plateau State Peace Building Bureau, Dr Joseph Laiman, who was represented by Mrs Lantana Abdullahi, hailed NEMA's role in spearheading the policy on gender mainstreaming in disaster management, adding that when it comes to issues of gender, the Bureau is particular in showing interest.
To this end, he said they support NEMA's review of disaster management policy to include gender mainstreaming and will do same for its re-validation.
"We are interested in this policy and hope that it will help us in Plateau to manage disaster properly," he added.
In an interview with EnviroNews, immediate past Secretary to the State Government Plateau State and Lecturer, Department of Political Science, University of Jos, Prof. Shedrack Best, enthused that the workshop is an ideal attempt to get an instrument in place that will assist NEMA in mainstreaming gender in service delivery.
Prof. Best, who maintained that, globally, there are efforts to make sure that gender mainstreaming is part of any area of development, stated that the effort would help NEMA key into a situation of genderising its operations and building a gender component into its system so as to strengthen the way it works.
"With the commitment exhibited on the part of NEMA, Civil Society Organisations (CSOs), the media and other advocacy groups should keep a tab on this policy to see that it is not kept in the cupboard," he stressed.
The occasion featured a technical session with two presentations: "An Overview of NEMA's Efforts in Mainstreaming Gender in Disaster in Risk Management" presented by NEMA's Mrs Asmau Leo and "Overview of the Draft Gender in Disaster Management Policy" presented by a consultant, Prof. Funmilayo Para-Mallam, respectively.
By Damian Daga, Kuru-Jos