The Global Environmental Facility (GEF) on Thursday, May 31, 2018 urged the government, civil society organisations (CSOs) and relevant agencies in the environment sector to start aggressive campaigns against plastic pollution in the country.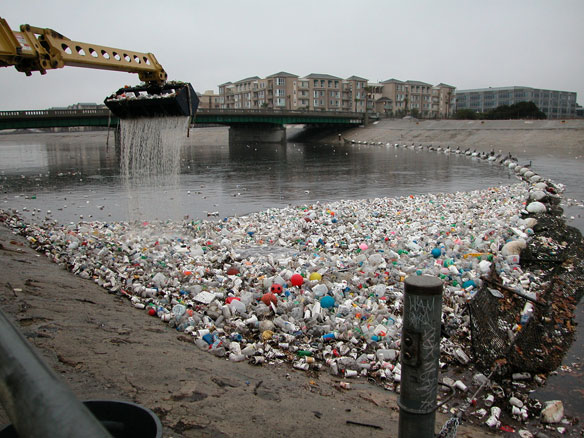 Mrs Ibironke Olubamise, the National Coordinator of GEF Small Grant Programme (GEF-SGP), gave the advice in an interview with News Agency of Nigeria (NAN) in Abuja.
NAN reports that the 2018 World Environment Day, which has "Beat Plastic pollution'' as its theme, will be celebrated on June 5.
Olubamise said that existing plans to tackle plastic pollution would be successful if aggressive awareness creation campaigns were executed.
"The fact remains that the use of plastics has brought much ease to our lives and living but ignorantly with much untold health consequences.
"Only if people are aware of the danger of plastic to humans and the environment will there be any willingness to do something about it.
"Due to the need for concerted efforts, the government, the CSOs and other relevant agencies ought to work together to address plastic pollution, which is one of the most important environmental challenges facing us these days,'' she said.
She said that GEF-SGP, which is being implemented by the United Nations Development Programme (UNDP) in Nigeria, focuses its attention on the campaign, while supporting pollution-related projects with over $150,000 to support efforts to address pollution, including plastic pollution.
Launched in 2009, GEF-SGP supports non-governmental and community-based organisations in Nigeria in efforts to protect the environment, while generating sustainable livelihoods for poor and marginalised people in developing countries.
GEF-SGP is implemented by UNDP on behalf of GEF and executed by the United Nations Office for Project Services (UNOPS).
With its presence in over 25 states, GEF-SGP has executed more than 110 community-based projects, while supporting projects that would maintain equilibrium between human needs and environmental conditions.
By Deji Abdulwahab