The Green Climate Fund (GCF) on Saturday, November 11, 2017 announced the launch of its Simplified Approvals Process (SAP) to unlock the power of local climate action, enacting a decision made by the GCF Board last month. The new process streamlines and simplifies applications for certain small-scale projects of up to $10 million in GCF funding, and is particularly aimed at supporting project proposals from Direct Access Entities.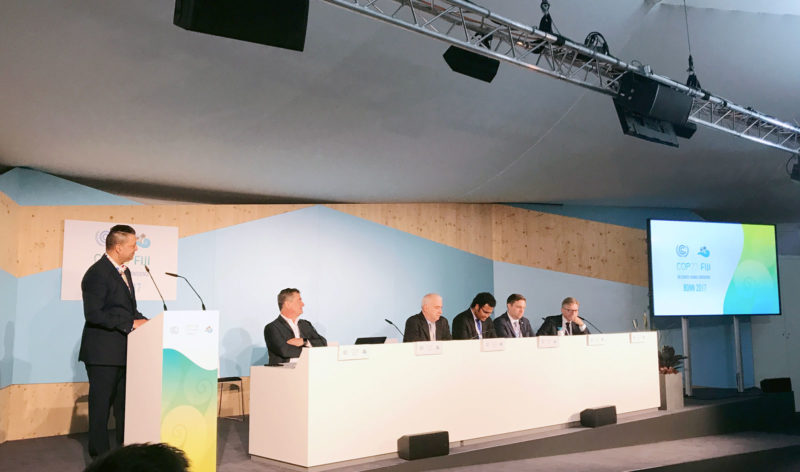 "I have long championed the need for the Green Climate Fund to simplify access to its resources for smaller-scale projects, as called for in the Fund's Governing Instrument," said Samoa's Ambassador, Aliioaiga Feturi Elisaia, representing Small Island Developing States (SIDS) on the GCF Board. "I am grateful to my Board colleagues and the GCF Secretariat for their confidence and support in turning this into a reality," he said at the "Direct Access Day" held at the 23rd UNFCCC Conference of the Parties (COP23) in Bonn, Germany where the operationalisation of the SAP was announced.
GCF has made significant progress over the past year in building a project portfolio that is now worth $2.65 billion in GCF resources, with projects of over $600 million already being implemented. However, the Simplified Approval Process is a recognition that more needs to be done to facilitate fast approval of smaller projects, especially from Direct Access Entities.
The SAP requires less documentation for proposals, and streamlines the review and approval process, making it easier and quicker to access GCF resources for mitigation and adaptation action.
The new application process is aimed at projects that meet three conditions:
ready for scaling-up, with a potential for transformation
requiring a GCF contribution of under $10 million
having minimal environmental and social (ESS) risks and impacts.
Under the Board decision, the GCF Secretariat will take action to ensure that 50 percent of GCF resources under the SAP will be targeted at Direct Access Entities.